(Discounts and Price Comparisons Below)
Life Extension has been at the forefront of groundbreaking medical research since 1980. They've funded more than $150 million for anti-aging and disease research. That research is also supported in part by your purchases. Yet another reason to feel good about choosing Life Extension.
From revolutionary formulas to amazing breakthroughs, again and again, Life Extension's commitment to health advances has made history. Many of the strategies recommend are so advanced they are often 10 to 20 years ahead of mainstream medical acceptance.
Ahead Of The Curve
Among many world's firsts, Life Extension was:
the first to recommend low-dose aspirin therapy to protect against heart attack
the first to recommend CoQ10 for heart health
the first to recommend the omega-3s in fish oil to promote heart health
Life Extension are even proactive in making sure that regulatory bodies are held accountable for approving life saving ingredients and techniques.
For example, they fought the USFDA for 12 years to approve ribavirin for use in hepatitis C patients. They also sued the USFDA for failure to approve Tacrine (THA) to treat Alzheimer's disease. While the lawsuit was dismissed on technical grounds, it forced the USFDA to finally approve THA seven years after it was shown in a New England Journal of Medicine report to slow the progression of Alzheimer's disease.
Quality, Purity, Potency and Unique Formulations
Only the highest-quality materials are chosen for their supplements, and to go even further, these ingredients' purity and potency are verified using advanced analytical methods like high performance liquid chromatography and gas chromatography/mass spectrometry.
Using the latest research data and proven patented ingredients, Life Extension products are formulated, not to be as cheap as possible, but to be as effective as possible, ensuring you get some of the best available supplements formulas out there.
As a result, Life Extension is consistently recognized by third parties like ConsumerLab for their products' outstanding purity and quality.
Where to Buy Life Extension Supplements in Singapore
Life Extension is not as pervasive as other brands in Singapore, partly because of its cost. They can be found at some private clinics and online stores, but as you'll see in the comparisons, below, we'll still recommend iHerb.
Here are some popular products: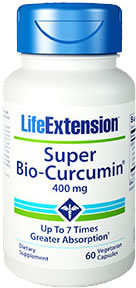 Life Extension
Super Bio-Curcumin, 400 mg
60 Veggie Caps
Super Bio-Curcumin® features BCM-95®, a patented curcumin that absorbs up to 7 times better than standard curcumin supplements. Confirmed by human clinical studies.
pharmaplus.com.sg: $79.90
healthpro.com.sg: $79.70
iHerb: US$28.50 (SGD$ 37.95) or less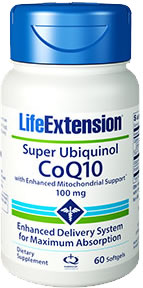 Life Extension
Super Ubiquinol CoQ10 with Enhanced Mitochondrial Support
60 Softgels
Ubiquinol CoQ10 absorbs up to 8 times better than ubiquinone CoQ10. Promotes cellular energy production in heart, brain and muscle tissue, superior cardiovascular and antioxidant support. PrimaVie® shilajit enhances mitochondrial CoQ10 absorption.
pharmaplus.com.sg/healthpro.com.sg: $122.60
iHerb: US$46.50 (SGD$ 61.93) or less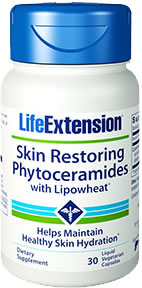 Life Extension
Skin Restoring Phytoceramides with Lipowheat
30 Veggie Liquid Caps
Skin Restoring Phytoceramides with Lipowheat® offers the skin-nourishing benefits of wheat-derived ceramide oils in a convenient oral supplement designed to support dermal elasticity, proper hydration, and lasting comfort.
pharmaplus.com.sg/healthpro.com.sg: $48.80
iHerb: US$18.75 (SGD$ 24.97) or less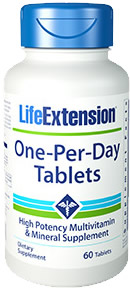 Life Extension
One-Per-Day Tablets (mutivitamin)
60 Tablets
Many around the world take a multivitamin, but the potencies of the individual nutrients are usually so trivial that no health benefit is derived. This ultra-low cost One-Per-Day formula makes it one of the great bargains on the dietary supplement marketplace.
iHerb: US$16.50 (SGD$ 21.97) or less
Click to see more Life Extension products at iHerb
Remember, there are 4 additional ways to save!:
5% Discount: New and existing iHerb customers get 5% Discount with promo code 'ZEL439'!

Just use the links here to auto-apply the iherb promo code, or manually enter it when you checkout

Free Shipping: Get Free Shipping if the order is more than S

$ 79.90

 (US$60)!
5% Loyalty Rebate: Get an additional 5% loyalty rebate that can be used on your next order within 60 days!
Avoid GST: Just make sure the total value of the order (including shipping) is less than S$400!