(Discounts and Price Comparisons Below)
Raw, Vegan, Supplements and Superfoods
Sunwarrior is a small, growing health food company that's committed to making only the best plant-based foods and supplements while elevating humanity and preserving the planet. Sunwarrior's mission is clear—Illuminate Body, Mind, and Planet—and Sunwarrior strives to live those ideals in everything they do, from growing microgreens in our office to sourcing the finest ingredients from around the world when developing a new product.
It's time to turn back to nature for what we're missing, to the wonderful plants that capture solar energy in a near magical way and then offer it to us so freely. Join Sunwarrior in our mission to renew ourselves, our minds, our bodies, and our world. Together we truly can transform the planet one warrior at a time.
Plant Based Goodness
Plants provide the cleanest and most powerful foods, rich in antioxidants, vitamins, minerals, enzymes, and phytonutrients we're just beginning to understand. Our bodies crave real food—especially in this age where we heavily process everything we eat, stripping out all the benefits and nutrition well before we have a chance to use them.
Prices around Singapore
For comparisons sake, here are some products that can be found around Singapore. Click to enlarge it.

Where to buy
Below are the prices from iHerb. With the comparisons above, you can see why CheapSupplement.com.sg recommends iHerb for all your supplement and organic purchases.
Note about Warrior Blend: Warrior blend contains hemp protein. Unfortunately, hemp is harvested from the cannabis plant. At this time, cannabis and its constituents are still illegal in Singapore.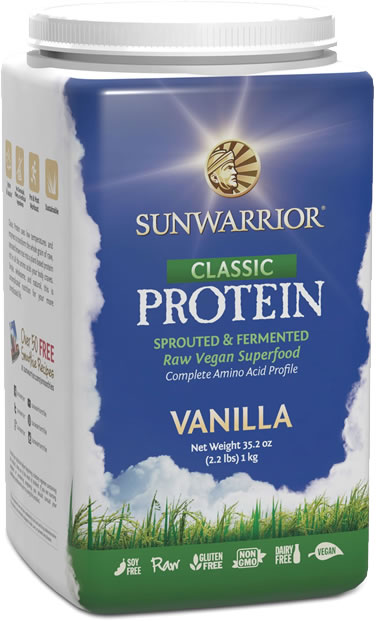 Sunwarrior
Classic Protein, Raw Vegan Superfood
1kg (35.2 oz), All Flavours
Lysine & Leucine. No Chemicals, Fillers, or Artificial Ingredients. For Pre & Post Workout. Sustainable. Classic Protein uses low temperatures and enzymes to transform the whole grain of raw, sprouted brown rice into a plant-based protein rich in all the amino acids your body craves.
Four Seasons Organic Market: $122.90
Redmart/Sunwarriorsingapore.com: $81
iHerb: US$43.99 (SGD$ 60.33) or less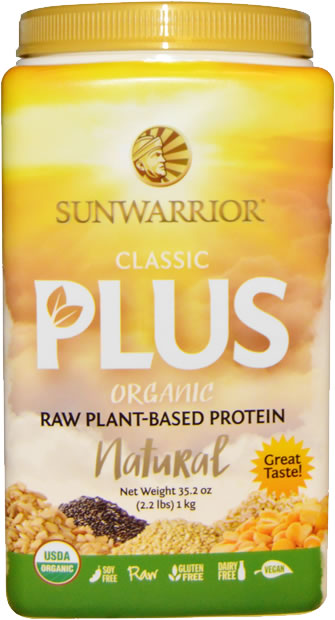 Sunwarrior 
Organic Classic Plus Natural, Raw Plant Based Protein
1kg (35.2 oz), All Flavours
You'll love the way it tastes, but how it makes you feel is why we call it Plus. Raw, plant-based, and powerful, Classic Plus builds on the gentle nature of whole-grain brown rice with the strength of pea, chia, quinoa, and amaranth protein. Your Plus is here. What will you make of it?
Redmart: $85
iHerb: US$48.95 (SGD$ 67.13) or less
Click to see more SunWarrior products at iHerb
Remember, there are 4 additional ways to save!:
5% Discount: New and existing iHerb customers get 5% Discount with promo code 'ZEL439'!

Just use the links here to auto-apply the iherb promo code, or manually enter it when you checkout

Free Shipping: Get Free Shipping if the order is more than S

$ 82.28

 (US$60)!
5% Loyalty Rebate: Get an additional 5% loyalty rebate that can be used on your next order within 60 days!
Avoid GST: Just make sure the total value of the order (including shipping) is less than S$400!