(Offers and Discounts Below)
Protein powders mainly come from 2 sources: Milk and Plants. The more common (and cheaper) products tend to be milk based. Due to certain lifestyle choices, demand for plant based protein powders is also growing as well.
Protein Powders Derived from Milk:
The majority of protein powder supplements in the market are derived from milk, as a by-product of cheese making. Here are the 4 main types you'll see in the market:
Whey Concentrate
This is the most common, and probably the lowest costing protein powder supplement.
When the curds 'curdle' to make cheese, liquid 'whey' with about 1% protein is left behind. This is concentrated and then dried, after which you get the 'whey concentrate'.
A fast acting protein, it's typically used before/after a workout because it's digested and the resulting amino acids enters the bloodstream rather quickly, with the peak at about 40 minutes after consumption.
Best for – Budget conscious, general, pre/post workout use.
Whey Isolate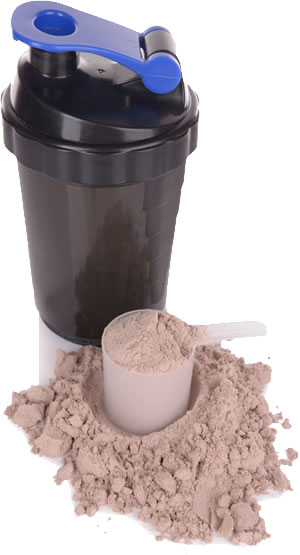 Whey isolate is basically whey concentrates that have gone through an additional level of filtration.
It's slightly higher priced, but with a higher concentration of protein, since most of the additional fat, lactose, cholesterol and carbohydrates are removed during the process.
Those who are lactose intolerant, or would prefer less 'fluff' in their protein powders, would usually choose Whey Isolates.
Best for – Protein purists, lactose intolerance and allergy issues.
Hydrolysed Whey
The most expensive whey variant. This is whey protein that has been 'pre-digested', broken down, so that it gets absorbed even faster by the body.
Editor's note – The faster digestion might be pointless, considering how normal whey protein supplements only take about 40 minutes to reach peak amino levels in the blood. That said, this may be useful for those with digestive/allergy issues.
Best for – Protein purists, lactose intolerance, allergy and digestive issues.
Casein Protein
Casein, or literally 'cheese', is protein made from curds.
The primary difference between whey and casein is that casein is absorbed much more slowly than whey, taking up to about 4 hours to get digested. As a result, it is often used taken at night to prevent protein breakdown during sleep.
Best for – Slow protein release requirements, taken at last meal or before sleep.
Plant derived Protein Powders
Hemp, pea, rice and soy based protein powders are popular plant based alternatives. Pretty expensive to, compared to whey.
Note about Hemp – it is derived from the cannabis plant, and all constituents of the cannabis plant is banned in Singapore. So, avoid ordering any products with hemp in it.
You can read more about plant based vegan/vegetarian protein powders here.
Best Deals for Protein Powders in Singapore
Well, first of all, avoid 3rd party products sold at GNC. And Nature's Farm.. Unless you're specifically looking for GNC/Nature's Farm branded products, which can only be gotten through them, all 3rd party brands are sold at much lower prices elsewhere.
Best Whey Protein Powder Deals for Singapore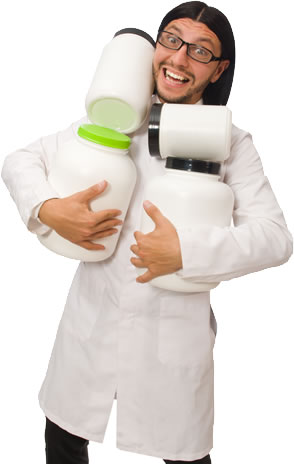 The best is to shop around, really. Yes, this is despite this entire site pretty much saying that everything is cheaper at iHerb (which is a fact by the way).
Thing is, Whey Protein products are extremely competitive, and their weight bulky size makes it a problem when shipping from overseas online stores.
Personally, I tend to hop between MyProtein, iHerb, FitLion and GymShack.
I like MyProtein because, apart from the reasonable price, they're 1 of the few protein powder brands to talk about the inclusion of immunoglobulins, which is often lost in the process of creating protein powders. It helps stimulates the immune system and reduce inflammation.
I buy everything from iHerb anyway, so I'll always check them out. They have great deals sometimes.
FitLion and GymShack are my go-to protein powder online stores in Singapore for clearance offers, and products like Optimum Nutrition 100% Whey protein.
Remember to use Coupon Code ZEL439 for iHerb to get a 5% discount, reusable for all future orders, and click here for MyProtein's latest coupon codes. I've a comprehensive list of online supplement stores in Singapore as well here.
Best Plant Based Protein Powder Deals for Singapore
Only iHerb, nowhere else.
Plant protein powder products is usually with made by companies specializing in 'Organic' products. The 'organic' scene in SG however is all about charging ridiculous premiums, and there are plenty of good, expensive examples, like this one here: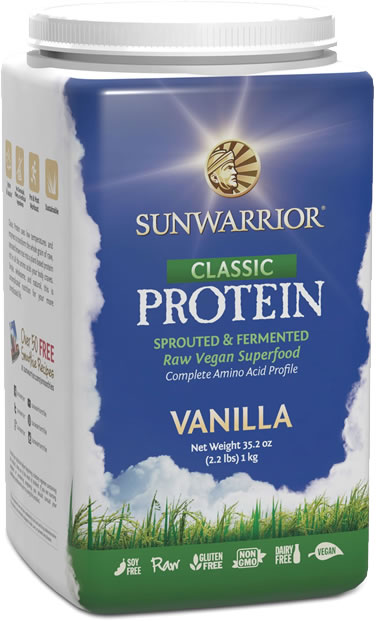 Sunwarrior
Classic Protein, Raw Vegan Superfood
1kg (35.2 oz), All Flavours
Lysine & Leucine. No Chemicals, Fillers, or Artificial Ingredients. For Pre & Post Workout. Sustainable. Classic Protein uses low temperatures and enzymes to transform the whole grain of raw, sprouted brown rice into a plant-based protein rich in all the amino acids your body craves.
Four Seasons Organic Market: S$122.90
Redmart/Sunwarriorsingapore.com: S$81
iHerb: US$43.99 (SGD$ 60.33) or less
S$122.90 at Four Seasons Organic Market. A slightly cheaper S$81 from local online stores and blogs. Or, a no-brainer, S$ 60.33 from iHerb, and this isn't even counting the discounts from the discount coupon or the 10% rebate.
Why would you pay more for the same thing? No? Good. Neither would I. So, here's where to get your plant based protein powders from:
SunWarrior Plant Protein Products
Hemp Protein Powders (Singaporeans – Avoid. Others, check with your local authorities)
Vegetarian/Vegan Protein Powder Formulas
2 More Hacks for Using Protein Powders
Flavour – Lemon juice. I love lemon, and if you can't stand the taste of protein powders, you can add a few drops of lemon juice to make it much more tastier. Prepare some in a small bottle and keep it in the fridge.
Oh, and it's better with lighter testing flavours, like vanilla. Don't say I didn't warn you about adding lemon juice to chocolate powders.
Shaker Bottle – A good shaker bottle will remove all lumps. I use the Sundesa Prostack sports bottle. In black, of course.
It comes with containers to keep the pills and powders dry, and most importantly, I've never had lumps using this.
Remember, there are 4 additional ways to save!:
5% Discount: New and existing iHerb customers get 5% Discount with promo code 'ZEL439'!

Just use the links here to auto-apply the iherb promo code, or manually enter it when you checkout

Free Shipping: Get Free Shipping if the order is more than S

$ 82.28

 (US$60)!
5% Loyalty Rebate: Get an additional 5% loyalty rebate that can be used on your next order within 60 days!
Avoid GST: Just make sure the total value of the order (including shipping) is less than S$400!
Click to start saving now! (Why iHerb)
References: aworkoutroutine.com, ConsumerLab, Wikipedia, PubMed, bodybuilding.com