(Price Comparisons and Discounts Below)
Do Beautiful
The Alba Botanica brand was born in 1979 and follows a simple mission – to Do Beautiful.
To honor that vision, we created a vibrant line of body-loving products that nourish the skin, hair, and of course, the soul. Our product family constantly evolves alongside health, beauty, and ingredient knowledge and trends, with many exciting new products introduced each year. Whether we're creating a fan favorite formula or working on the next big thing, we're dedicated to making high quality, 100% vegetarian products that overflow with botanical ingredients. From the choices we make in the field to the final products we put on shelves, we aim to help fellow women look beautiful on the outside while feeling beautiful on the inside.
Do beautiful means keeping our Earth healthy and happy, too. We appreciate the importance of being good stewards of natural resources, so we do beautiful by reducing our environmental footprint whenever we can. We believe in keeping our friends close, including the furry kind. That's why we never test our products, or any of the ingredients used in them, on animals. We're on a do beautiful mission to create vibrant products that treat the Earth and all its inhabitants as well as they do our bodies.
Earth Friendly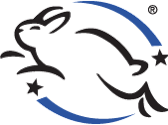 Leaping Bunny – Cruelty Free
Alba Botanica looks out for our furry friends by ensuring that none of our products, or any of the ingredients in them, are tested on animals.
All Alba Botanica products are registered under the Leaping Bunny program. It is an internationally recognized symbol for cruelty-free cosmetics, personal care, and household products. In 1996, eight national animal protection groups banded together to form The Coalition for Consumer Information on Cosmetics (CCIC), which administers the Leaping Bunny Program.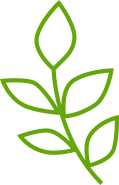 100% Vegetarian
We love our friends, including the furry kind. That's why we never test our products or any of the ingredients in them on animals. Our products contain no meat or by-products of animal killing. We also exclude all cruelly obtained animal ingredients, even if the animal isn't killed. We limit our use of animal products to ingredients that have been deposited by animals and are of no future benefit to them, such as beeswax.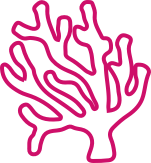 Reef Safety
Did you know that up to 14,000 tons of sunscreen wash off swimmers, scuba divers, and snorkelers into coral reef environments each year? That's a BIG problem because common chemical sunscreen ingredients such as Oxybenzone (Benzophenone-3, BP-3), Butylparaben and Octinoxate (Ethylhexyl methoxycinnamate) can bleach and seriously damage coral reefs. (*Archives of Environmental Contamination and Toxicology. October 2015.)
So why is this a big deal? Coral reefs are incredibly important because they protect coastlines from storm surge and spawn fish that keep our ocean environments healthy and diverse. Damage to our coral reefs poses a serious threat to marine life and is responsible for dangerous coastal erosion. We love our fishy friends and the coral reefs where they live, so we offer a wide range of environmentally friendly sunscreen options. Our mineral sunscreens are reef safe and our non-mineral sunscreens feature better-for-you synthetic sunscreen ingredients free of oxybenzone, PABA, and Vitamin A.
Help keep coral reefs safe:
Choose sunscreens made with mineral sunscreen active ingredients and avoid active sunscreen ingredients such as Oxybenzone (Benzophenone-3, BP-3), Butylparaben and Octinoxate (Ethylhexyl methoxycinnamate)
Use FDA approved water resistant sunscreen which will stay on your skin and out of the water
Use sunscreen that has been tested biodegradable and is proven to break down in the environment

Biodegradable Formulas & Recyclable Materials
Protecting living things is very important to us at Alba Botanica, so we create many biodegradable formulas that break down in nature and we package our products sensibly and minimally.
When you see a biodegradable claim on Alba Botanica products, it means the formula has been tested by an accredited third party laboratory in accordance with industry standard methodology for biodegradability. These formulas meet the required organic carbon to CO2 conversion rate necessary for Biodegradable Certification. This means the formula is designed to break down in nature with minimal impact on the Earth.
We believe in making environmentally conscious decisions about what we use inside and outside our products. Many of Alba Botanica products are packaged in bottles made from 100% post-consumer resin. All of our plastic packaging has symbols to make recycling easy. Our unit cartons are made with FSC certified paperboard to ensure that the paper stock was sustainably sourced. We review our packaging and manufacturing processes regularly to identify opportunities to further reduce the brand's environmental footprint.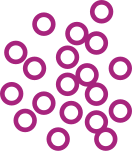 No Microbeads
For years, many conventional scrubs contained plastic microbeads that washed down drains, through pipes, and eventually made their way into our waterways. Alba Botanica has never used plastic microbeads in our face or body scrubs and never will. Instead, biodegradable ingredients  that are naturally exfoliating ingredients such as ground walnut shells, pumice, and ground coffee beans are used.
We believe in using natural exfoliating ingredients because water treatment plants are unable to process the large quantities of microbeads that are washed down drains. Microbeads soak up toxins and are easily consumed by fish and other marine life. This harms animals and could be harmful to us too as toxins make their way up the food chain. Because billions of plastic microbeads are currently polluting our waterways, particularly The Great Lakes, we support initiatives to stop the use of these harmful ingredients. (For more microbead free facial scrubs, click here)
Empowering Women
Alba Botanica joins forces with CARE as one of the founding partners of the Empower Her Through Education Campaign, a 3-year partnership intended to help break down the barriers of education that too many girls in developing countries face. The goal is to improve access to education to help some of the 31 million girls around the globe who don't go to school. We hope that one day the level of education being offered to young women will be on par with that of young men. We want to help girls learn to read and write and to open their minds to learning how to think, dream, and lead. We want girls to better the world for themselves, their families, and their communities. We know that girls have that power in their hearts, minds, and souls. In partnership with CARE, we're proud to help nurture and unleash it.
Prices around SG
For comparisons sake, here are some products that can be found around Singapore. Are they cheaper? See for yourself. Click to enlarge some example deals.
Where to buy
Below are the prices from iHerb. With the comparisons below, you can see why CheapSupplement.com.sg recommends iHerb for all your supplement and organic purchases. All prices before coupon code discount, special offers and loyalty rebates.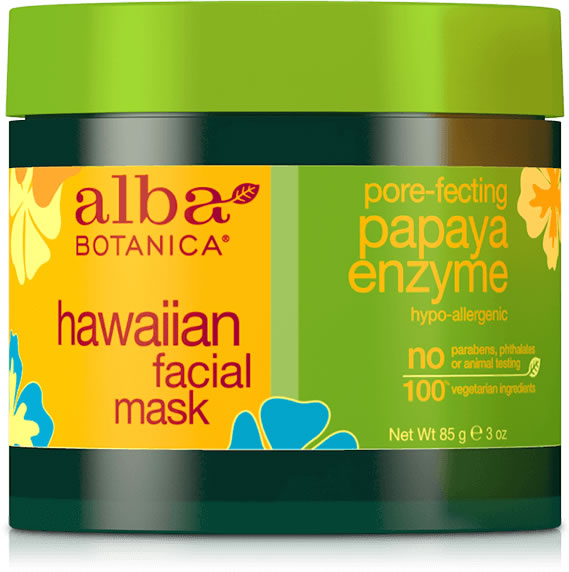 Alba Botanica
Hawaiian Facial Mask, Pore-Fecting Papaya Enzyme
85g (3 oz)
No Parabens, Phthalates or Animal Testing. 100% Vegetarian Ingredients. Hypoallergenic. pH Balanced. Papaya and pineapple enzymes gently loosen and dissolve dull skin cells and impurities to reveal fresh, vibrant skin. Aloe vera soothes to produce renewed tone and texture.
Cold Storage / Watsons: S$18.90
iHerb: S$ 13.82 (US$10.08) or less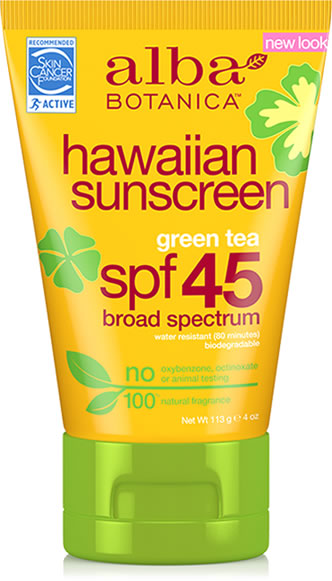 Alba Botanica
Hawaiian Sunscreen, SPF 45
113g (4 oz)
Water resistant (80 minutes). Skin Cancer Foundation recommendation. Broad spectrum protection. Made with preferred sunscreen ingredients, this revitalizing lotion is non-greasy, quick-absorbing, water resistant and perfect for daily wear. Aloe vera, green tea and palm kernel oil absorb quickly to nourish sun-exposed skin. Free of oxybenzone, octinoxate, PABA, nano-sunscreens and Vitamin A.
iHerb: S$ 10.86 (US$7.92) or less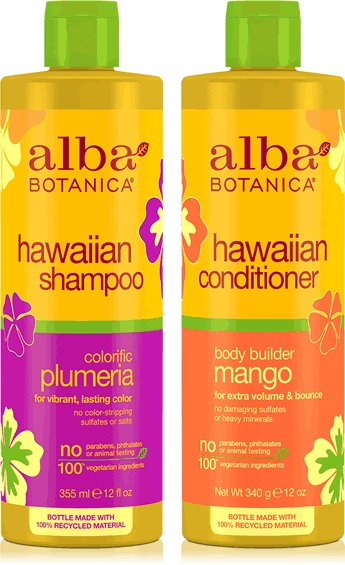 Alba Botanica
Shampoo / Conditioner, Various
340g (12 oz)
100% vegetarian ingredients. No animal testing. No artificial colors. No harsh sulfates. No parabens or phthalates. Various shampoos and conditioners for all your hair needs. Only at the best prices of course.
Cold Storage / Watsons: S$16.40
iHerb: S$ 10.64 (US$7.76) or less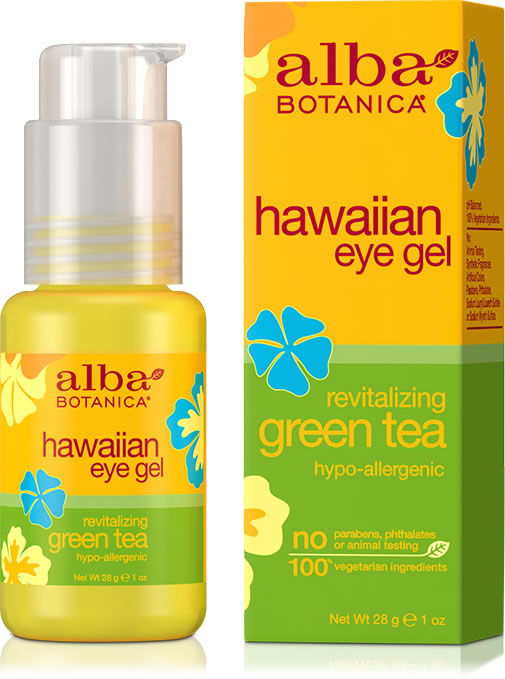 Alba Botanica
Green Tea Eye Gel
30ml (1 oz)
Let tired eyes wake up with this feel-good, revitalizing gel. Soothing aloe and green tea antioxidants help calm puffiness. Cucumber, chamomile and kelp extracts help firm and tone for a look that's wide awake and refreshed. Coffee completely optional.
Cold Storage / Watsons: S$24.90
iHerb: S$ 19.34 (US$14.10) or less
Click to see more Alba Botanica Home products at iHerb
Remember, there are 4 additional ways to save!:
5% Discount: New and existing iHerb customers get 5% Discount with promo code 'ZEL439'!

Just use the links here to auto-apply the iherb promo code, or manually enter it when you checkout

Free Shipping: Get Free Shipping if the order is more than S

$ 82.28

 (US$60)!
5% Loyalty Rebate: Get an additional 5% loyalty rebate that can be used on your next order within 60 days!
Avoid GST: Just make sure the total value of the order (including shipping) is less than S$400!