How To Get
10% + 5%
iHerb Summer Sale Discount
Step 1
Use 10% off Summer Discount Code 'SummerSG'
Only for Singaporeans! For old and new iHerb customers!
Offer Ends 20th June 2017, 1am Singapore Time!
Step 2
Use 5% Discount Code 'ZEL439'
For old and new international iHerb customers!
Secret Tip: 5% Discount Code ZEL439 can be used by all Old and New customers. No expiry date!
This discount code also stacks with most promotions, so record it for future use, or just come back here and use any of our links!
Step 3 – Save Even More!
Free Singpost Delivery!
Get Free Shipping from Singpost if the order is more than S$ 54.86 (US$40)!
Free/Discounted shipping options available to other countries as well!
Bulk Discounts
Get even more discounts when you buy more:
For 4 or more of the same item, get extra 5% discount for that item
For 8 or more of the same item, get extra 10% discount for that item
Remember, the discounts stack with the 'SummerSG' and 'ZEL439' discount codes!
Avoid GST
Just make sure the total value of the order (including shipping) is less than S$400 and you'll avoid Singapore's GST!
5% Loyalty Rebate
ON TOP of all the discounts above… get an additional 5% loyalty rebate that can be used on your next order within 60 days!
Remember that the 5% discount code 'ZEL439' can also be used on your future orders!
Auto Apply iHerb Summer Sale Discount
Too lazy to key in the discount coupons yourself?
Then just click on this button which will automatically apply the discounts to your next order!
Auto Apply iHerb 10% + 5% Discount Codes
iHerb Summer Sale Demo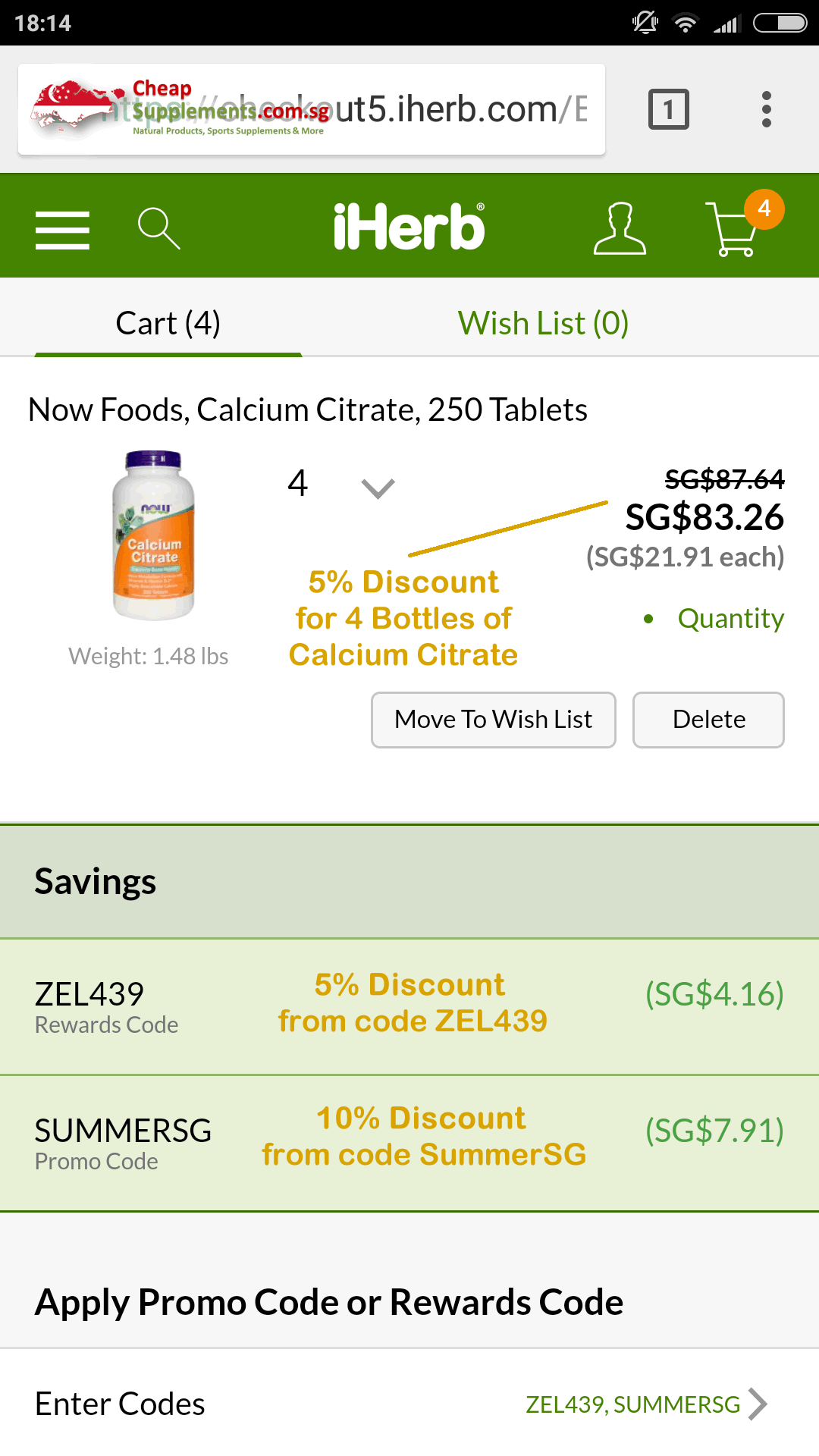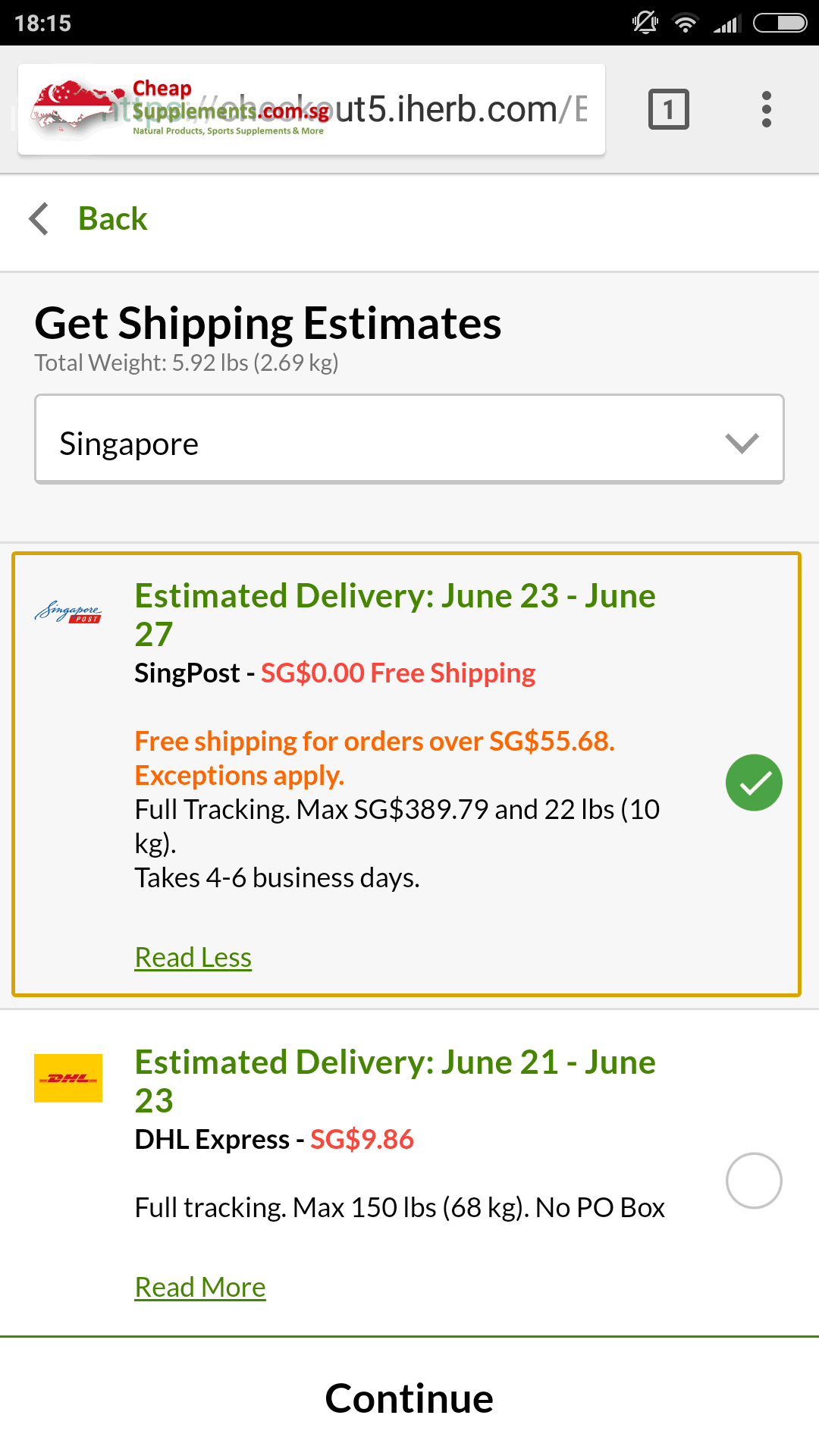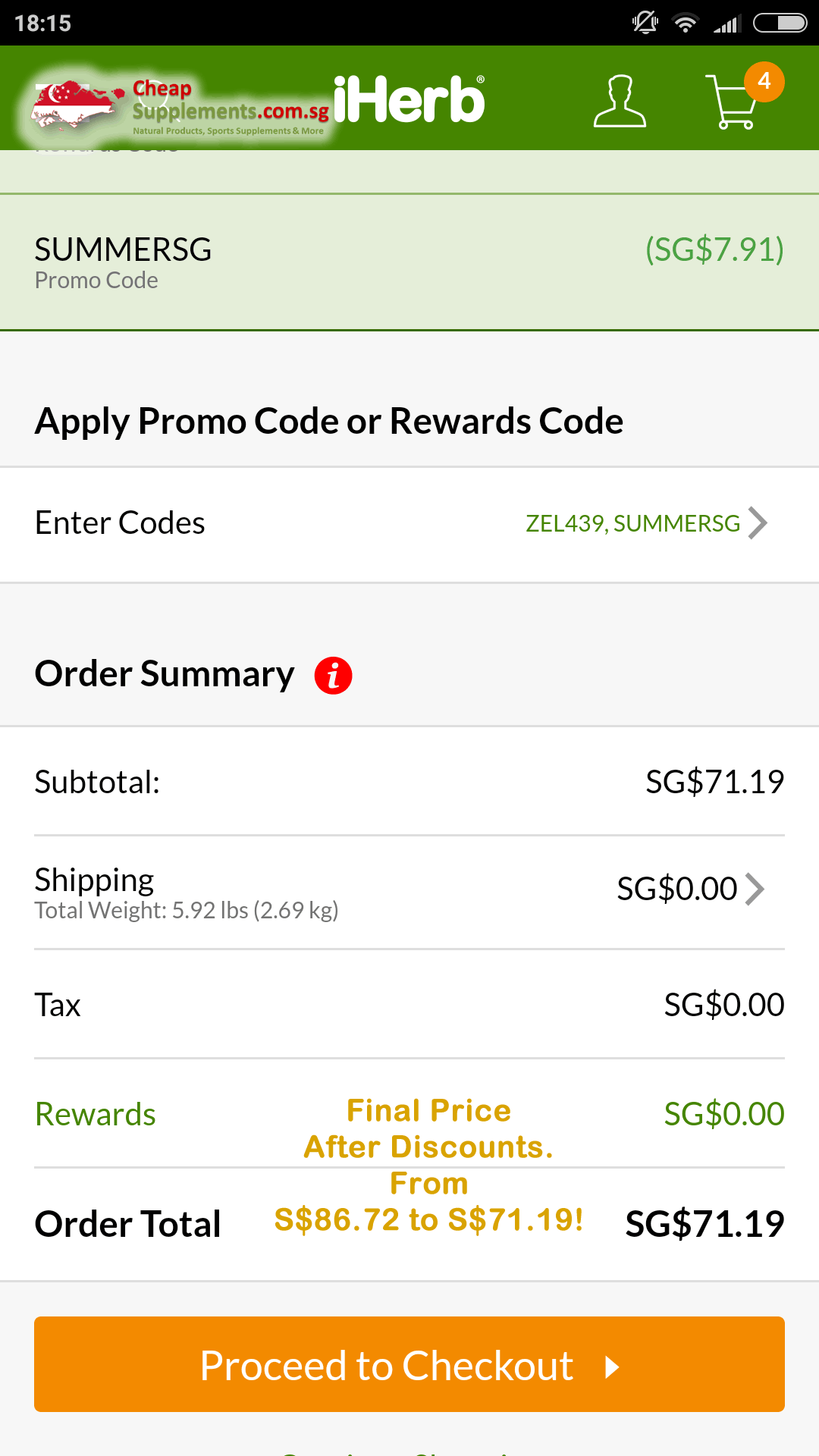 iHerb Summer Sale Summary
Offer applies to Old and New iHerb Customers!
Get 10% discount with 'SummerSG' coupon code (Offer Ends 20th June 2017, 1am Singapore Time!)
Get 5% Discount with reusable coupon code 'ZEL439' (No expiry, record for future use!)
Get Free Shipping from Singpost if the order is more than S$ 54.86 (US$40)
Get 5-10% bulk discount for that item if you order 4 or more pieces of the same item
Avoid GST by keeping final amount below S$400
Get 5% Loyalty Rebate for use on your next order within 60 days
Start Saving Now: Click Here to Auto Apply iHerb 10% + 5% Discount Codes