(Offers and Discounts below)
MusclePharm and Walgreens partnered to create FitMiss, an innovative sports brand specifically made for women.
Fitmiss Burn Advisory – There seems to be a lot of demand, but FitMiss Burn contains Vinpocetine, which is an ingredient that's not allowed in Singapore. Read more about Vinpocetine and its side effects at the Health & Science Administration of Singapore's advisory here.
Prices around Singapore
For comparisons sake, here are some products that can be found around Singapore. Are they cheaper? See for yourself. Click to enlarge some example deals.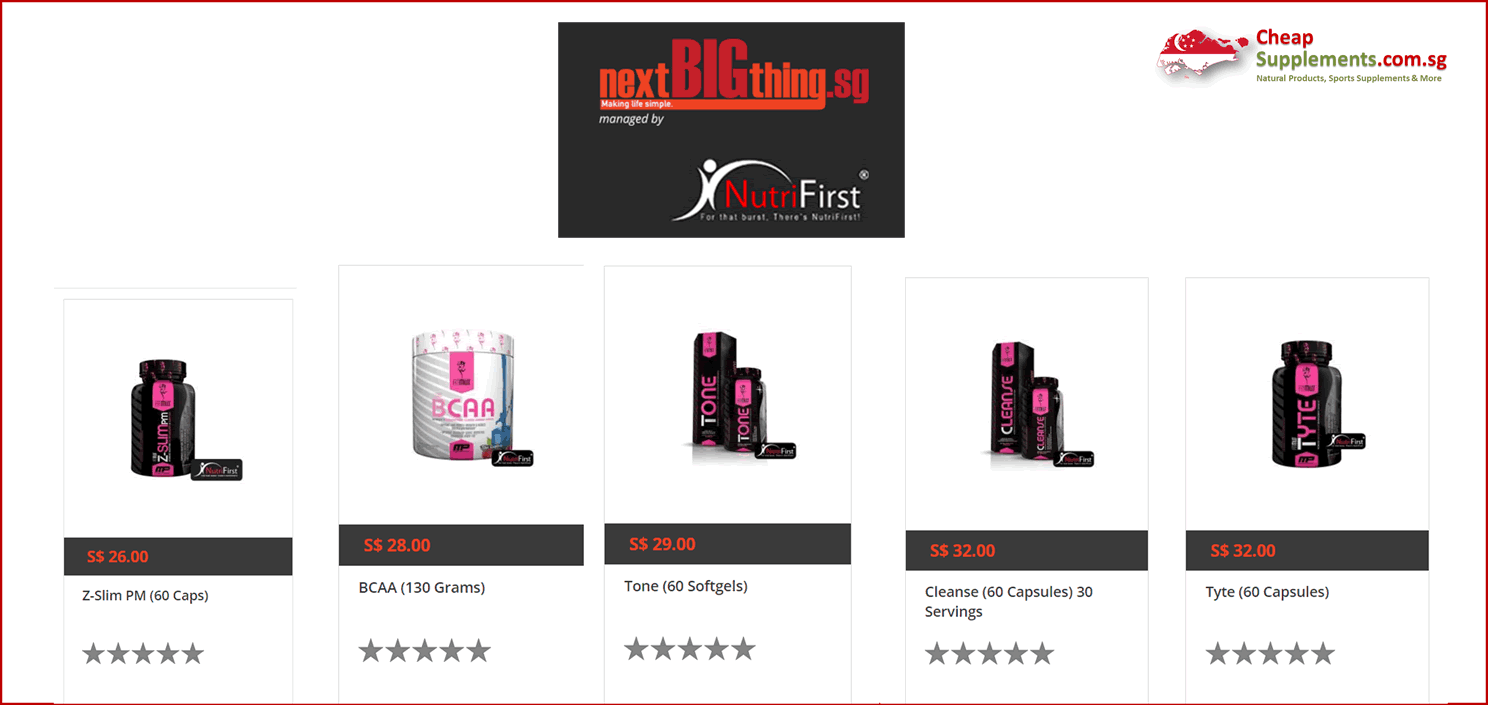 Where to buy
Below are the prices from iHerb. With the comparisons below, you can see why CheapSupplement.com.sg recommends iHerb for all your supplement and organic purchases.
A note about FitMiss protein powders – Because of their size, it may still be cheaper to get FitMiss Delight powders locally, so be sure to compare prices regularly. Here is a comprehensive list of online supplement shops in Singapore. That said, all the other products (Tone, Tyte, etc), will always be cheaper to get from iHerb, as you can see below: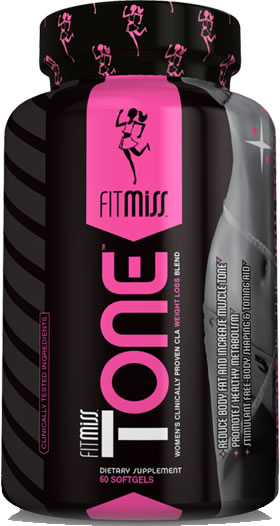 FitMiss Tone
Women's "Stimulant Free" Mid-Section Metabolizer
60 Capsules
CLA (Conjugated Linoleic Acid) blend. Research shows that CLA may reduce body fat while promoting lean muscle growth. Supports body shaping, toning, and a healthy metabolism.
thenestbigthing(nutrifirst): SGD$29
iHerb: US$17.99 (SGD$ 23.96) or less
Women's Water & Bloat Management Diuretic. Tyte is a proprietary blend of nutrient-rich extracts and antioxidants that support healthy urinary tract functioning while facilitating the natural elimination of excess water and toxins.
thenestbigthing(nutrifirst): SGD$32
iHerb: US$13.49 (SGD$ 17.96) or less
Women's Nighttime Fat Metabolizer & Sleep Aid. Z-Slim PM supplement the body with a wide array of components that may support nighttime metabolism, enhance quality of sleep as well as levels of sleep and diminish recovery time.
thenestbigthing(nutrifirst): SGD$26
iHerb: US$17.49 (SGD$ 23.29) or less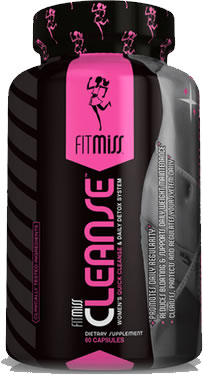 FitMiss
Cleanse, Women's Quick Cleanse & Daily Detox
60 Capsules
Contains laxatives (Senna leaf). Women's quick cleanse & daily detox system. Cleanse was specifically designed to get your digestive system clean daily and make you feel amazing!
thenestbigthing(nutrifirst): SGD$32
iHerb: US$19.99 (SGD$ 26.62) or less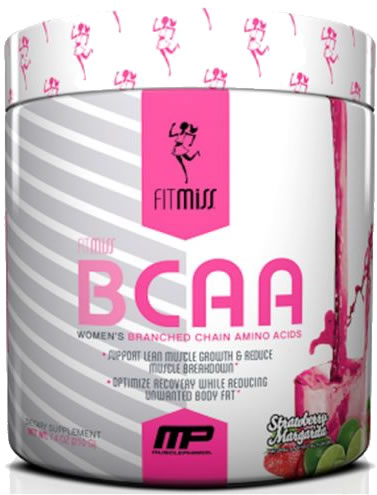 FitMiss
BCAA, Branched Chain Amino Acids, Strawberry Margarita
130g (4.59oz)
BCAAs play key roles in the repair and growth of muscle tissue. FitMiss BCAA is the perfect combination of BCAAs to increase lean body mass and even aid with fat loss.
thenestbigthing(nutrifirst): SGD$28
iHerb: US$17.49 (SGD$ 23.29) or less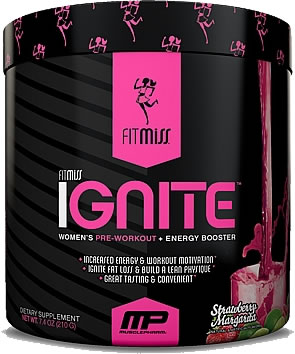 FitMiss
Ignite, Strawberry Margarita (L-Carnitine,Beta-Alanine)
210g (7.4oz)

Women's Pre-Workout + Energy Booster.  Helps convert fat into energy, improving endurance and promoting healthy body composition. Contains beta-alanine, natural amino acids like glycine and taurine backed up by the fat-burning power of L-carnitine.
thenestbigthing(nutrifirst): SGD$42
iHerb: US$27.98 (SGD$ 37.26) or less
Click to see more FitMiss products at iHerb
Remember, there are 4 additional ways to save!:
5% Discount: New and existing iHerb customers get 5% Discount with promo code 'ZEL439'!

Just use the links here to auto-apply the iherb promo code, or manually enter it when you checkout

Free Shipping: Get Free Shipping if the order is more than S

$ 79.90

 (US$60)!
5% Loyalty Rebate: Get an additional 5% loyalty rebate that can be used on your next order within 60 days!
Avoid GST: Just make sure the total value of the order (including shipping) is less than S$400!