What is iHerb?
iHerb is an award winning online supplement store that's based in the 'silicon valley of supplements', Utah, Salt Lake City. They started back in 1996 and has since grown into one of the largest online stores in the world with a huge selection of supplements and organic products.
Like I mentioned in the review awhile back, I first discovered iHerb when I was looking for a supplement that costs S$113 at Nature's Farm in Singapore. Turns out, I could easily get it for S$ 23.74 (US$17.83). And I only had to pay US$4 shipping (which is now free by the way)?
Wow!
Since then, iHerb has become the go-to place for all my family's supplement and organic needs.
Is iHerb a Scam?
Nope. Definitely not a scam. It's a legitimate online warehouse supplement store. And just to be sure, they are also:
Not sure about you, but I doubt a scam would be able to secure certifications and awards from so many reputable 3rd party sources.


Is iHerb Safe and Reliable?
So, they might have won any awards, but is iHerb safe and reliable for Singaporean orders?
Yes.
First, Safety.
Products sold at iHerb have to be cleared by the United States' Department of Agriculture (USDA), so it's not like buying products off a shady blogshop selling chinese knockoffs. While Singapore's Health Science Authority (HSA) is stricter on some ingredients, generally what's sold on iHerb is allowed in Singapore.
Second, Reliability.
Personally, I've made many purchases since 2010 and all of them have arrived on time and with no complications at all. Feel free to check out some of my iHerb Hauls here.
So is iHerb safe and reliable? I would say extremely so.
What Are the Shipping Options Available?
There are 3 main options. They are Singpost, DHL and UPS, with Singpost as the most popular option, followed by DHL.

Singpost – FREE for Orders Above S$ 53.27 (US$40)
This is, obviously, the most popular option by far. All you need to do is spend above S$ 53.27 (US$40) and shipping via Singpost becomes free of charge.
It's quite fast, with very usable limits too. This option offers tracking and delivers within 4-8 working days, with my experience being a consistent 5 working days of shipping time. The limit is up US$200 worth of products and 6.45 kg, which is more than enough for most orders.
If you missed the delivery, you can bring the collection slip to the nearest Singpost office to pick up your parcel. If you stay in a condominium, you may be able to ask the courier to leave it at your door when they call. HDB dwellers should not attempt this, for obvious reasons.

DHL – Up to 95% Off for Orders Above S$ 53.27 (US$40)
Suitable if you need your order fast, of if it's above Singpost's value/weight limits.
DHL delivers within 3-5 working days and they also offer email/sms alerts on top of the standard parcel tracking code. It's extremely affordable too; Orders of S$ 53.27 (US$40) and above get orders get huge discounts, so rates start from only US$8.
Another advantage is that if you missed the initial attempt, you can call DHL up to schedule another delivery to your door.
Eh. UPS Leh?
Er. Don't bother. It's expensive. Really. When you make your order that time see the price loh.
Can I Track iHerb Singapore Shipments?
Yes.
Both Singpost and DHL provide tracking codes for all your orders. You'll receive an email with the tracking information once your order is shipped.
Items to Avoid
Almost all products can be brought in without problems. However, there are a tiny few controlled substances that cannot be brought into Singapore, from iHerb, Amazon, or wherever.
Please note that DHEA and cannabis related products (hemp protein, seeds, etc) are restricted. You should avoid ordering these items into Singapore.
If you don't know what DHEA is, then this limit should not apply to you and you're safe.
Other restricted ingredients include potentially harmful stimulants like Yohimbe and Deanol. These stimulants tend to be used in 'manly' branded weight loss focused products like Hydroxycut. There are versions without these ingredients however. You can learn about the products that are allowed and which ingredients to avoid here.
How Much Cheaper is iHerb compared to Local Singapore Prices?
There are over 30,000 products in its catalogue. Here are a few examples of products that are sold in Singapore, but are much, much cheaper online from iHerb: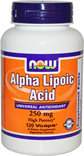 Now Foods,
Alpha Lipoic Acid (ALA), 250mg, 120 capsules

Singapore – Nature's Farm: S$113
iHerb
:
S

$ 25.00

 (US$18.77)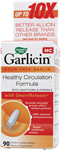 Green Life / Nature's Way,
Garlicin, Aged Garlic Extract
60 tablets, SG Guardian / Watson's: S$22.90
90 tablets, iHerb: S$ 13.41 (US$10.07)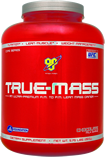 BSN,
True Mass Chocolate, 5.75lbs, 2610g
Singapore – GNC / Nutrifirst: S$110
iHerb: S$ 68.14 (US$51.17)

Now Foods
Lavender Essential Oil, Organic, 30ml
Four Seasons Organic Market: S$41
iHerb: S$ 22.03 (US$16.54)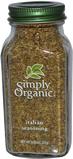 Simply Organic,
Italian Seasoning 0.95oz (27g)
Singapore – Cold Storage: S$12.90
iHerb: S$ 6.03 (US$4.53)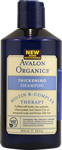 Avalon Organics,
Vitamin B Thickening Shampoo 400ml
Singapore – Nature's Farm: S$22.90
iHerb: S$ 11.28  (US$8.47)
*Conversions are approximate and rates are published for informational purposes only. Based on ECB reference rates.
Remember to take a look around the blog posts here as well. There are a lot of information and price comparisons for popular brands and products like Now Foods, Muscle Pharm and Fish Oils.
Also, notice how some 'blog shops' and Carousellers are also selling supplements at lower prices as well? Where do you think they get their supplies from? Why buy from them when you can get direct from the source?
What is the Promo Code for iHerb Singapore?
The Discount Code is ZEL439
Use it to get 5% off your first purchases. This applies to all old and new orders, so write it down! All you need to do is to click any of the links here to automatically apply it or key it in when you checkout your order.
Remember – this stacks with all the other discounts as well!
How to Avoid GST for iHerb Singapore Orders?
Lucky for us, (legally) avoiding GST on overseas orders is very easy.
Just make sure the total value (products, shipping and insurance, if any) is less then S$400.
As long as your total value is less than S$400, you'll not 'gena' GST on your orders!
GST Savings Examples:
GST relief is granted on goods (excluding intoxicating liquors and tobacco products) imported by post to a total value not exceeding SGD$400.
Example: –
Products S$300 + Shipping S$15 = S$315.
Because total value is less than S$400, NO GST will be imposed.
Where the value exceeds SGD$400, the entire sum would be subject to GST.
Example: –
Products S$390 + Shipping S$15 = S$405.
Because the amount of S$405 is more than S$400, it will be subject to prevailing GST rates.
Final Cost is S$405 + 7%GST $28.35 = S$433.35

Remember, GST is calculated based on the CIF (Cost, Insurance, Freight) value of the goods plus all duties payable.
So, to save on GST, just keep your total, including shipping, below SGD$400 and your order will be GST FREE
How to Further Maximise iHerb SG Discounts ?
There are 3 more ways to maximise savings when ordering from iHerb:
1. 5% Loyalty Bonus
For each other you make, 10% of the value will be saved as a loyalty bonus. This loyalty bonus can be used within 60 days for your next order!
2. Check for Latest Offers
Specials – There are always special offers to be taken advantage off, so make sure you check the Specials page for the latest deals
Trial Prices – Various companies are also hoping to get people to try their products, so this means that there are ridiculous offers to be had as well!
To Summarize
iHerb is an award winning, US Based online warehouse supplement store
iHerb is Safe and reliable
iHerb is much cheaper than local prices. Why pay more for the same thing?
Use Promo Code ZEL439 to get 5% off your current and future orders
Spend Above S

$ 79.90

(US$60) to get Free Shipping or Discounted DHL Shipping (New and Old Customers)
Keep Total Below S$400 to avoid GST
All orders get 5% Loyalty Bonus that can be used on the next purchase within 60 days
Stop getting ripped off by local supplement shops. Get ridiculously discounted, high quality products shipped right to your door for free instead:
Click Here to Start Saving on iHerb!