(Discounts and Price Comparisons Below)
#1 Source for Raw, Vegan, Bio-compatible Nutritional Superfoods.
Co-founded in 1990 by ethical Vegans and hard-core herbal medicine researchers, HealthForce is a 100% hard-core, Vegan, therapeutic superfoods company.
HealthForce empowers individuals to experience dramatic health improvements with verified Truganic™, Vegan, Raw, SuperFood products formulated and selected by Dr. Jameth Sheridan (D.H.M.) for vibrant health and wellness.
The three promises of HealthForce products are:
Potency – "Nutrition the way nature intended™" with TruGanic™ standards
Purity – Maximum therapeutic value, exclusive Energetic Enhancements and EcoFresh Nutrient LockPackaging™
Pricing – Our loyalty is to your health – no compromises!
Truganic – Beyond Organic
Truganic is a purist, hard-core quality standard for sourcing and production significantly beyond Organic. The Truganic™ standard was created by Dr. Sheridan to verify absolute purity. At HealthForce, we are on a mission to provide the absolute best products at the most affordable prices.

A Message from Dr Jameth Sheridan (D.H.M.)
"Hype is Nothing. Substance is Everything! Health is important, and too many things usually get in the way of people actually taking an authentically powerful product. Loyalties can be divided. I want to make it clear where mine lies. My loyalty is to those who want to thrive, and those whose life situation requires them to thrive. My loyalty is to the end user. My loyalty is to you. In my life now, and one day when I look back upon my life, that will have value to me incomparable to any amount of money, investors, or fame.
"The quality, therapeutic concentration, and affordability of a nutritional product can, and often does, mean the difference between lethargy and energy, sickness and health, and, quite literally, life and death. I don't want anyone to be tired, sick, or dead because they could not obtain or afford the best possible product. If someone does not feel this same way, they should not be in the nutritional product business. I live and breathe this philosophy in both my personal and professional life and constantly strive to evolve HealthForce products and offer them at the best possible values – with a reverence for all life."
Dr. Jameth Sheridan – Doctor of Holistic Medicine (D.H.M.), Naturopath, and Hard-Core Herbal Medicine Researcher

Prices around Singapore
For comparisons sake, here are some products that can be found around Singapore. Are they cheaper? See for yourself. Click to enlarge some example deals.

Where to buy
There are 3 ways you can get Healthforce products in Singapore – From Balanced Living Asia, The Nutrition Clinic, or iHerb. Naturally, looking at the prices below, we'd recommend you get your products from iHerb.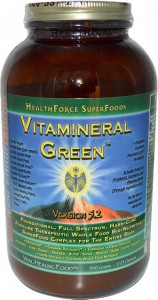 HealthForce Nutritionals
Vitamineral Green
Foundational, full spectrum, hard-core alkaline therapeutic whole food bio-nutritive superfood complex for the entire body. Every ingredient, including how it is grown and processed, is therapeutic.
Balanced Living: 500g SGD$114.95
iHerb: 500g US$67.15 (SGD$ 89.43) or less
iHerb: 400 capsules US$67.15 (SGD$ 89.43) or less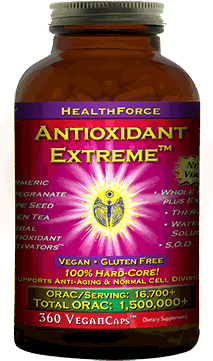 HealthForce Nutritionals
Antioxidant Extreme
The most comprehensive antioxidant product ever created! A combination of powerful, high ORAC whole food/herb extracts, including açai, turmeric, pine bark, and resveratrol from Japanese knotweed. Nutritionally supports anti-aging and normal cell division
Balanced Living: 120 capsules SGD$59.95, 360 capsules SGD$102.95
iHerb: 120 capsules, US$24.95 (SGD$ 33.23) or less
iHerb: 360 capsules US$59.95 (SGD$ 79.84) or less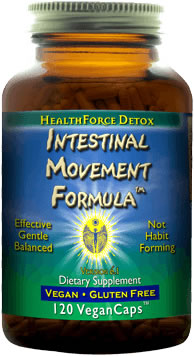 HealthForce Nutritionals
Intestinal Movement Formula
Effective, gentle, balanced, non habit-forming herbal laxative. This superior formulation was designed to produce maximum colon cleansing and movement with minimal or no discomfort.
Balanced Living: 50 capsules SGD$37.95, 120 capsules SGD$54.95
iHerb: 120 capsules US$27.95 (SGD$ 37.22) or less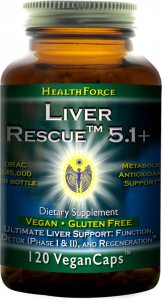 HealthForce Nutritionals
Liver Rescue
Liver Rescue contains therapeutic levels of the most powerful liver herbs known. A therapeutic combination of herbal extracts to support liver function, cleansing (phase I and II), healing, and regeneration.
Balanced Living: Version 4.1, 30 capsules SGD$27.95, 120 capsules SGD$54.95
iHerb: Version 5.1+, 120 capsules US$32.95 (SGD$ 43.88) or less
Click to see more Healthforce Nutritionals products at iHerb
Remember, there are 4 additional ways to save!:
5% Discount: New and existing iHerb customers get 5% Discount with promo code 'ZEL439'!

Just use the links here to auto-apply the iherb promo code, or manually enter it when you checkout

Free Shipping: Get Free Shipping if the order is more than S

$ 79.90

 (US$60)!
5% Loyalty Rebate: Get an additional 5% loyalty rebate that can be used on your next order within 60 days!
Avoid GST: Just make sure the total value of the order (including shipping) is less than S$400!
Click to start saving now! (Why iHerb)