Why Avoid Plastic Microbeads
As a cheap way to create the scrubbing effect in facial exfoliaters, companies resorted to adding tiny plastic microbeads into their products.
These microbeads, as with most plastics, they take a long time to decompose naturally. The real problem happens when they inevitably find their way into the rivers and seas, where they're swallowed by animals, resulting and harm and death.
A collaboration between Australia's RMIT University and China's Hainan University showed up to 12.5 per cent of the chemical pollutants on microbeads passed into the fish that eat them:
How to Avoid Plastic Microbeads
The easiest way is to avoid cosmetic products with these microbeads. When buying face wash, toothpaste and other beauty products, search the ingredients list for plastic microbeads, often labeled as 'polyethlene'.
Instead, buy products that use natural ingredients as scrubbing exfoliaters instead. These scrubbers come in many forms, including the shells of nuts, ground up plants and even the peels of fruits.
More in depth information from the guys and gals at BeatTheMicrobead.org, as well as a list of products that contain microbeads here.
Best Selling Plastic Microbead Free Facial Exfoliators
Here are a few of the best selling facial scrubs that only use natural ingredients to exfoliate your skin. All available on iHerb SG, with discounts and free delivery! Why iHerb? Click here to find out.

Acure Organics
Brightening Facial Scrub
118ml (4 fl oz)
Organic sea kelp and lemon peel gently exfoliate your skin while French green clay removes impurities from your pores without taking your natural moisture with it. Organic chlorella growth factor and argan stem cells work to stimulate new cell growth and repair. Madonna lily stem cells help brighten.
iHerb: US$8.50 (S$ 11.66) or less

Jason Natural
Brightening Apricot Scrubble, Facial Wash & Scrub
113ml (4 fl oz)
Brightening Apricot Oil and triple refined Walnut Powder gently wash away dead skin cells, revealing a smooth, glowing complexion. Mild enough to use everyday, it's a gentle way to wake up your skin, with no pore-clogging residue.
iHerb: US$6.48 (S$ 8.89) or less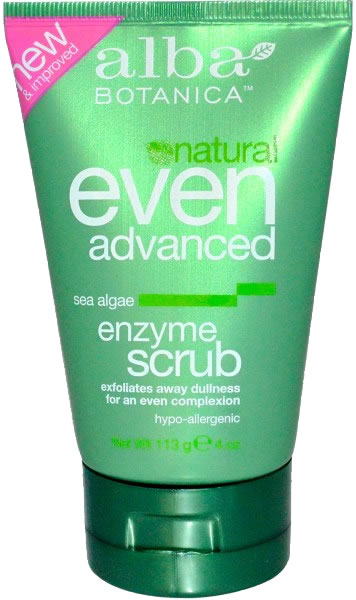 Alba Botanica
Natural Even Advanced, Sea Algae Enzyme Scrub
113ml (4 fl oz)
Walnut shell powder. This gentle but effective scrub fights off dull, dry skin to instantly create a smoother, more even complexion that seems to glow. Naturally powerful marine complex, infused with sea enzymes, stimulates cell regeneration to produce a more uniform skin tone.
iHerb: US$8.83 (S$ 12.11) or less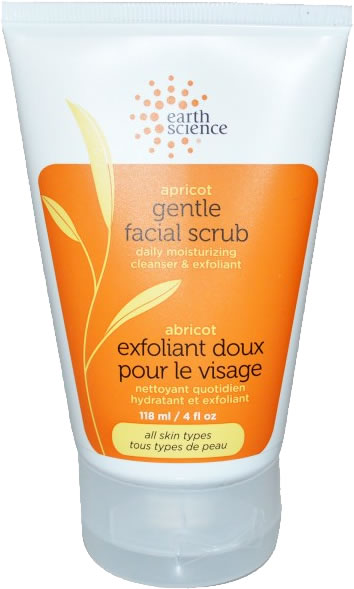 Earth Science
Gentle Soap Free Facial Scrub, Apricot
118ml (4 fl oz)
Walnut shell powder.
Soap-free. pH 5.0. Cleans without drying. Gently exfoliates to leave skin soft, smooth and refreshed. Gentle enough for daily use.
iHerb: US$7.96 (S$ 10.92) or less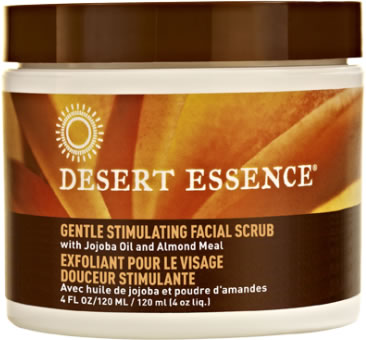 Desert Essence
Gentle Facial Scrub
120ml (4 fl oz)
Natural exfoliators from jojoba seed, almond and oat buff skin to radiant smoothness.Gently remove dead skin cells and stimulate your skin for a fresh and healthy complexion. Unclogged pores allow skin to function better and leave your skin thoroughly clean.  Aloe and cucumber soothe and refresh skin.
iHerb: US$6.22  (S$ 8.53) or less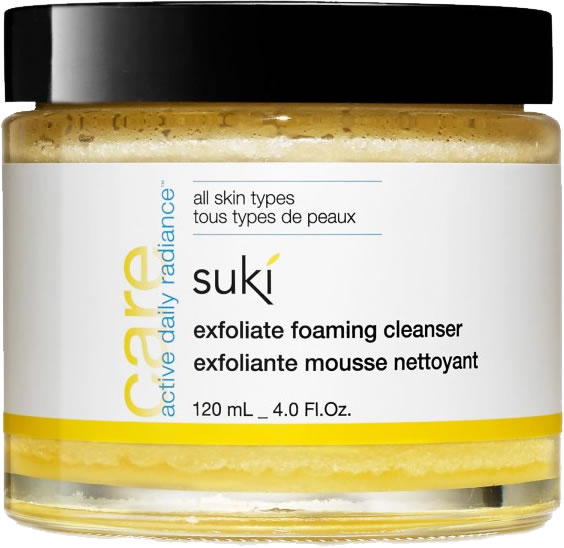 Suki Inc.
Rescue, Exfoliate Foaming Cleanser
120ml (4 fl oz)
The round-edged sugar crystals slough dead skin without tearing, smooth & even facial skin & melt into pure AHA for health cell renewal. "I formulated my award-winning facial exfoliate because the products out there lack any real exfoliate & rejuvenating value!" – Suki
iHerb: US$32.95 (S$ 45.19) or less
Click to see more Plastic Microbead-free Facial Exfoliators at iHerb
Remember, there are 4 additional ways to save!:
5% Discount: New and existing iHerb customers get 5% Discount with promo code 'ZEL439'!

Just use the links here to auto-apply the iherb promo code, or manually enter it when you checkout

Free Shipping: Get Free Shipping if the order is more than S

$ 82.28

 (US$60)!
5% Loyalty Rebate: Get an additional 5% loyalty rebate that can be used on your next order within 60 days!
Avoid GST: Just make sure the total value of the order (including shipping) is less than S$400!