Here are some of the best selling, high quality multivitamin for men: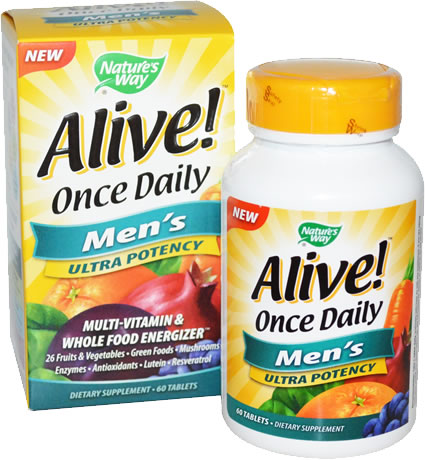 Nature's Way (Green Life Singapore)
Alive! Once Daily Men's Multivitamin
60 Tablets
Nature's Way Alive Multivitamin specifically formulated for men. With Saw Palmetto, Lycopene, Selenium and  Zinc for prostate support and Ginseng, Rhodiola and Eleuthero for energy and endurance.
iHerb: US$16.37 (SGD$ 22.45) or less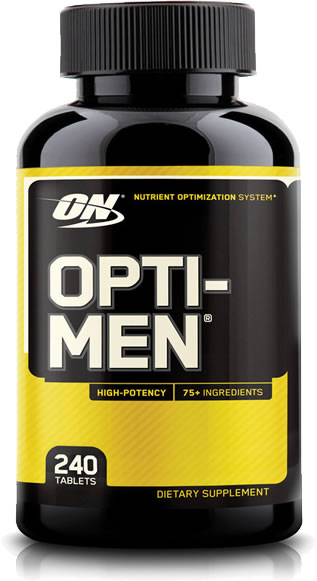 Optimum Nutrition
Opti-Men, Multivitamin, Nutrient Optimization System
Opti-Men is a comprehensive Nutrient Optimization System providing 75+ active ingredients in 4 blends specifically designed to support the nutrient needs of active men.
Gymshack/TSW: 90 tablets, S$30-32. 150 tablets, S$52
Lazada.sg: 150 tablets, S$45.95. 240 tablets, S$69.95
iHerb: 90 tablets, US$20.24 (S$ 27.76) or less
iHerb: 150 tablets, US$25.99 (S$ 35.64) or less
iHerb: 240 tablets, US$36.99 (S$ 50.73) or less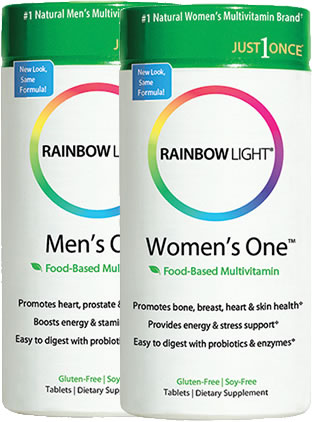 Rainbow Light
Just Once, Men's Just One, Food-Based Multivitamin

Naturally energizes, strengthens, and protects the major systems of the body. Just one tablet of our food-based multivitamin goes beyond minimal daily values to deliver clinically researched key nutrients in forms that are easy for your body to absorb.
iHerb: 90 tablets, US$29.74 (SGD$ 40.79) or less
iHerb: 150 tablets, US$32.89 (SGD$ 45.11) or less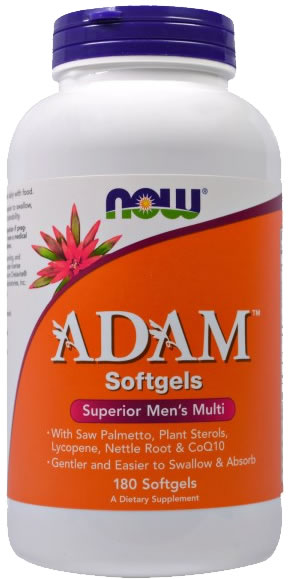 Now Foods
ADAM, Superior Men's Multi
180 Softgels
Multivitamin specially formulated for Men. With Saw Palmetto, Plant Sterols, Lycopene, Nettle Root & CoQ10. These multi-vitamin softgels are easier to swallow, and are formulated for better GI tolerability.
iHerb: US$34.41 (SGD$ 47.19) or less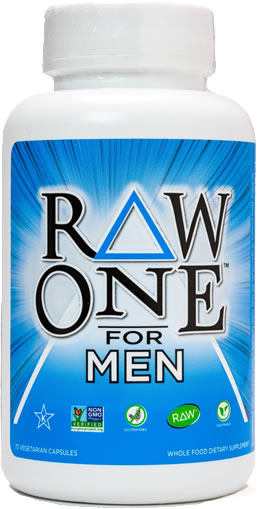 Garden of Life
Vitamin Code, Raw One, Once Daily Raw Multivitamin for Men
75 UltraZorbe Veggie Caps
Vitamin Code RAW One For Men, a convenient, once-daily formula specifically designed to meet the unique needs of men on-the-go. Contains RAW Food-Created Nutrients providing targeted delivery of the essential vitamins and minerals you need to experience extraordinary health.
iHerb: US$27.20 (SGD$ 37.30) or less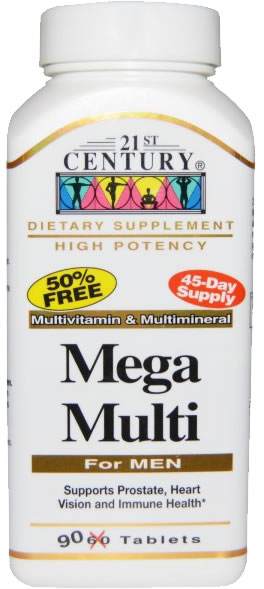 21st Century
Mega Multi, For Men, Multivitamin & Multimineral
90 Tablets
45 day supply. 21st Century Mega Multi For Men includes a full spectrum of antioxidants, vitamins and minerals essential to support prostate, heart, vision and immune health.
iHerb: US$10.19 (SGD$ 13.97) or less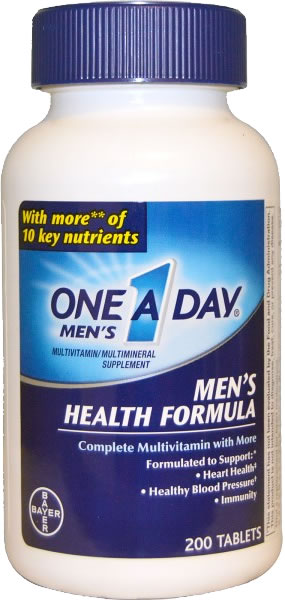 One-A-Day
One A Day Men's, Men's Health Formula
200 Tablets
One A Day Men's is a complete multivitamin designed specifically for leading health concerns of men such as helping to support heart health. One A Day Men's Health Formula has more of 10 key nutrients than Centrum Men.
iHerb: US$20.03 (SGD$ 27.47) or less
Click to see more Multivitamin for Men at iHerb SG. Check out the Best Selling Multivitamin for Women here!
Remember, there are 4 additional ways to save!:
5% Discount: New and existing iHerb customers get 5% Discount with promo code 'ZEL439'!

Just use the links here to auto-apply the iherb promo code, or manually enter it when you checkout

Free Shipping: Get Free Shipping if the order is more than S

$ 82.28

 (US$60)!
5% Loyalty Rebate: Get an additional 5% loyalty rebate that can be used on your next order within 60 days!
Avoid GST: Just make sure the total value of the order (including shipping) is less than S$400!