There are many ways to increase testosterone, and they include simple things like sleeping and eating well. However, there are times when you'd like that extra little bit of help, yes?
So, here are some of the more popular testosterone supplements you can get around Singapore:
Note: DHEA is controlled in Singapore under the HSA's Poisons Act, so avoid supplements with DHEA in them.
Testosterone Supplement Prices around SG
For comparisons sake, here are some products that can be found around Singapore. Are they cheaper? See for yourself. Click to enlarge some example deals.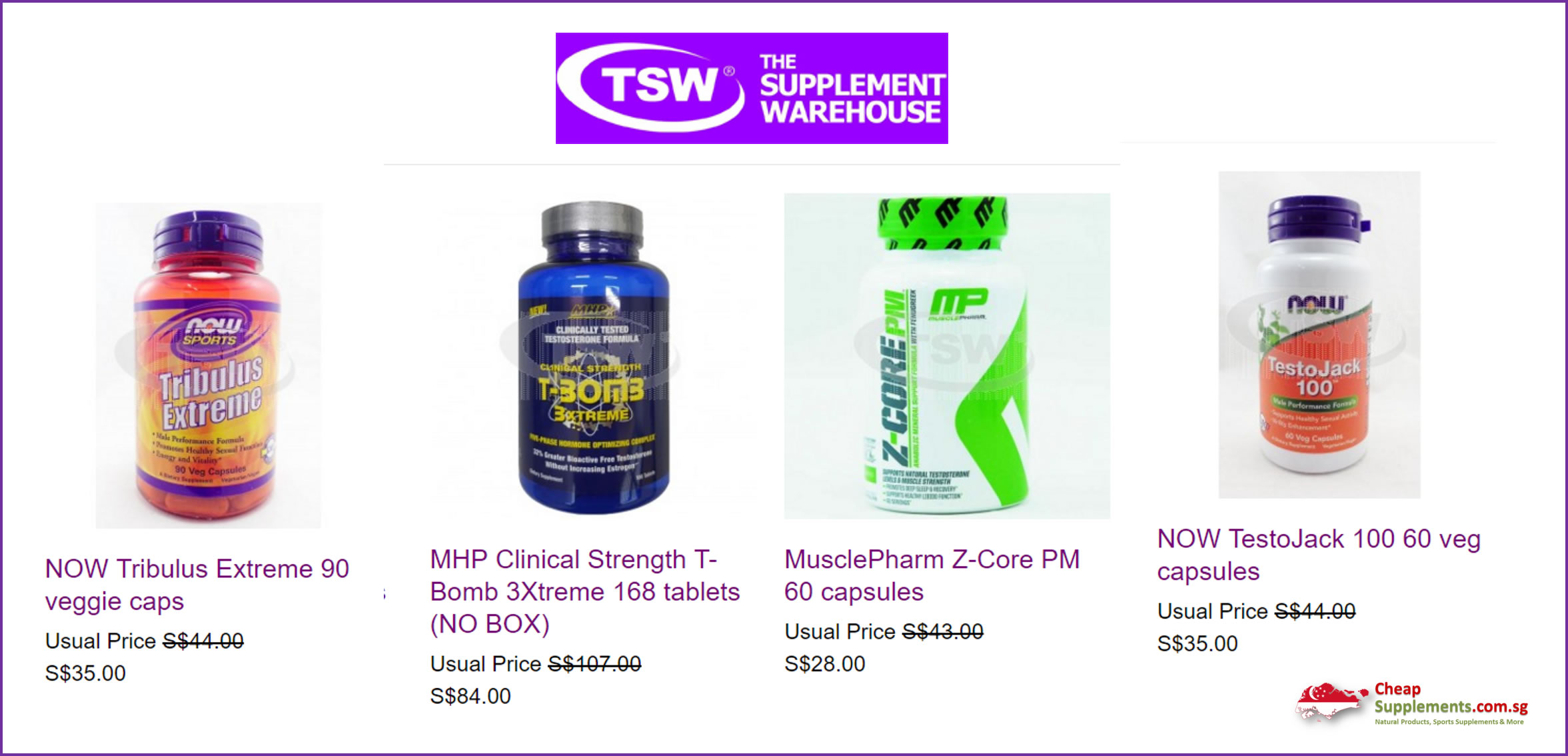 Where to buy
Below are the prices of some best selling testosterone boosters from iHerb. With the comparisons below, you can see why CheapSupplement.com.sg recommends iHerb for all your supplement and organic purchases.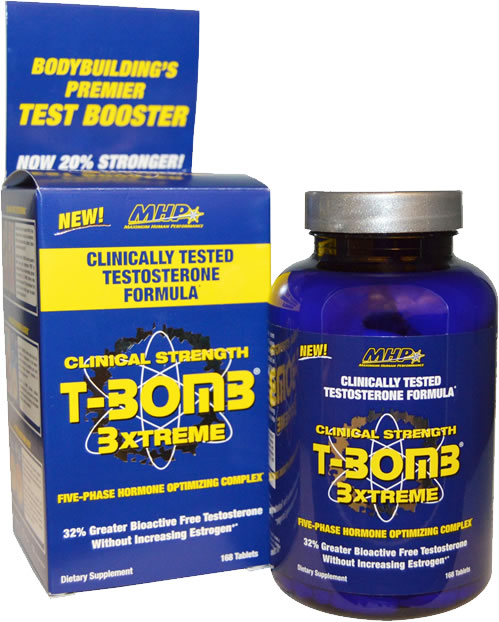 Maximum Human Performance (MHP)
T-Bomb 3xtreme
168 Tablets
New groundbreaking research at the University of Tampa Human Performance Laboratory shows that Clinical Strength T-Bomb 3xtreme not only increase total testosterone, it resulted in 32% greater bioactive free testosterone in just six weeks
tsw: S$84
iHerb: US$37.99 (S$ 51.09) or less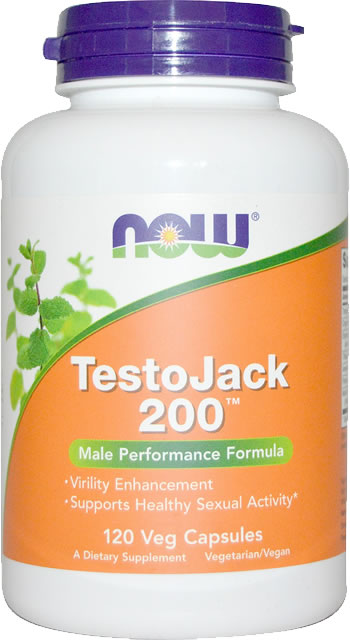 Now Foods
Testojack
Testojack is Now Foods' testosterone supplement formula. There are 3 main formulas, each with a different focus:
Testojack 100 – Formula, general support of men's glandular and reproductive health.
Testojack 200 – Formula, promotion of reproductive health and sexual drive.
Testojack 300 – 300mg Tonkat Ali focused
tsw: Testojack 100, 60 capsules, S$35
iHerb: Testojack 100, 60 capsules, US$17.20 (S$ 23.13) or less
iHerb: Testojack 100, 120 capsules, US$30.58 (S$ 41.12) or less
iHerb: Testojack 200, 60 capsules, US$21.03 (S$ 28.28) or less
iHerb: Testojack 200, 120 capsules, US$35.68 (S$ 47.98) or less
iHerb: Testojack 300, 60 capsules, US$25.48 (S$ 34.27) or less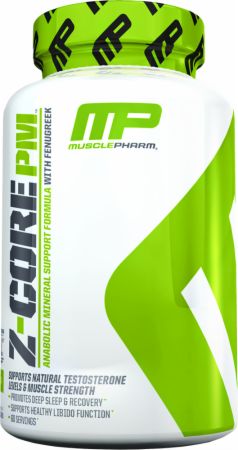 Muscle Pharm
Z-Core PM, Anabolic Mineral Support Formula, with Fenugreek
60 Capsules
Delivers benefits of precise dosages and Z-Core PM ingredient ratios, and adds the synergistic effects of fenugreek to support natural levels of free testosterone and healthy libido function in women and men
tsw: S$28
iHerb: US$15.49 (S$ 20.83) or less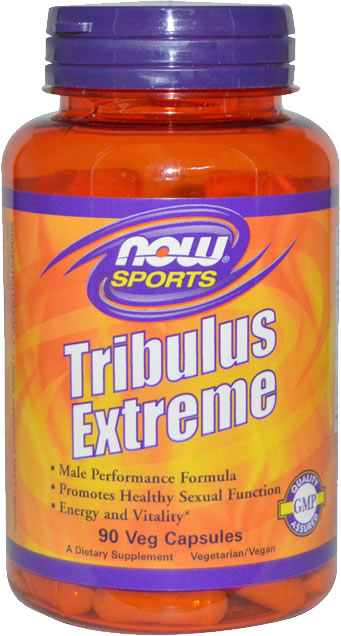 Now Foods
Tribulus Extreme
90 Veggie Caps
Tribulus Extreme blends the power of Tribulus with other complementary herbs to create a product that targets male performance and endurance. Research indicated it may help to boost normal endocrine function and male sexual health.
tsw: S$35
iHerb: US$17.83 (S$ 23.98) or less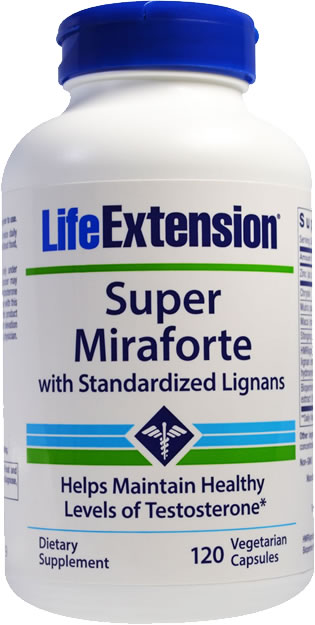 Life Extension
Super Miraforte, with Standardized Lignans
120 Veggie Caps
Chrysin and nettle root extract reduces conversion of testosterone to estrogen while maintaining free testosterone levels. Fortified with the natural libido booster Muira puama, Bioperine to enhance absorption of chrysin, and lignan extracts to combat the effects of high estrogen.
iHerb: US$46.50 (S$ 62.53) or less
Click to see more Testosterone supplements, as well as Tribulus and Maca focused products at iHerb
Remember, there are 4 additional ways to save!:
5% Discount: New and existing iHerb customers get 5% Discount with promo code 'ZEL439'!

Just use the links here to auto-apply the iherb promo code, or manually enter it when you checkout

Free Shipping: Get Free Shipping if the order is more than S

$ 80.69

 (US$60)!
5% Loyalty Rebate: Get an additional 5% loyalty rebate that can be used on your next order within 60 days!
Avoid GST: Just make sure the total value of the order (including shipping) is less than S$400!