(Savings and discounts below)
Simply Organic
Launched in 2001, Simply Organic is a brand of 100% certified organic line of spices, seasoning mixes and baking flavours. It offers an unrivaled selection of organic seasonings and gives back 1% of its sales to support organic growers and the organic community.
Organic Origins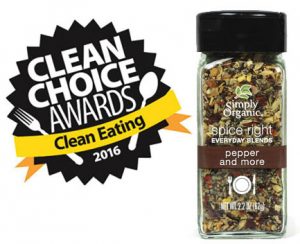 Simply Organic is a brand of Frontier Co-op, a cooperative whose member/owners have been strong supporters of organic agriculture since the 1970s. Frontier led the industry in recognizing the value of organic agriculture and was offering organically grown herbs and spices beginning in 1978. Frontier not only offered organic products, we also actively encouraged organic agriculture around the world, supporting growers with training and financial support for organic certification.
Giving Back and Supporting Organic Growers
Simply Organic gives back a full one percent of sales, not profits, through its Simply Organic 1% Fund to promote organic agriculture in every way from training small farmers to supporting research into organic growing.
A notable project, implemented with joint funding from the Simply Organic 1% Fund and the Frontier Foundation, is a continuing scholarship in the farming apprentice program of the University of California Santa Cruz Center for Agroecology and Sustainable Food Systems.
Prices around Singapore
For comparisons sake, here are some products that can be found around Singapore. Are they cheaper? See for yourself. Click to enlarge some example deals.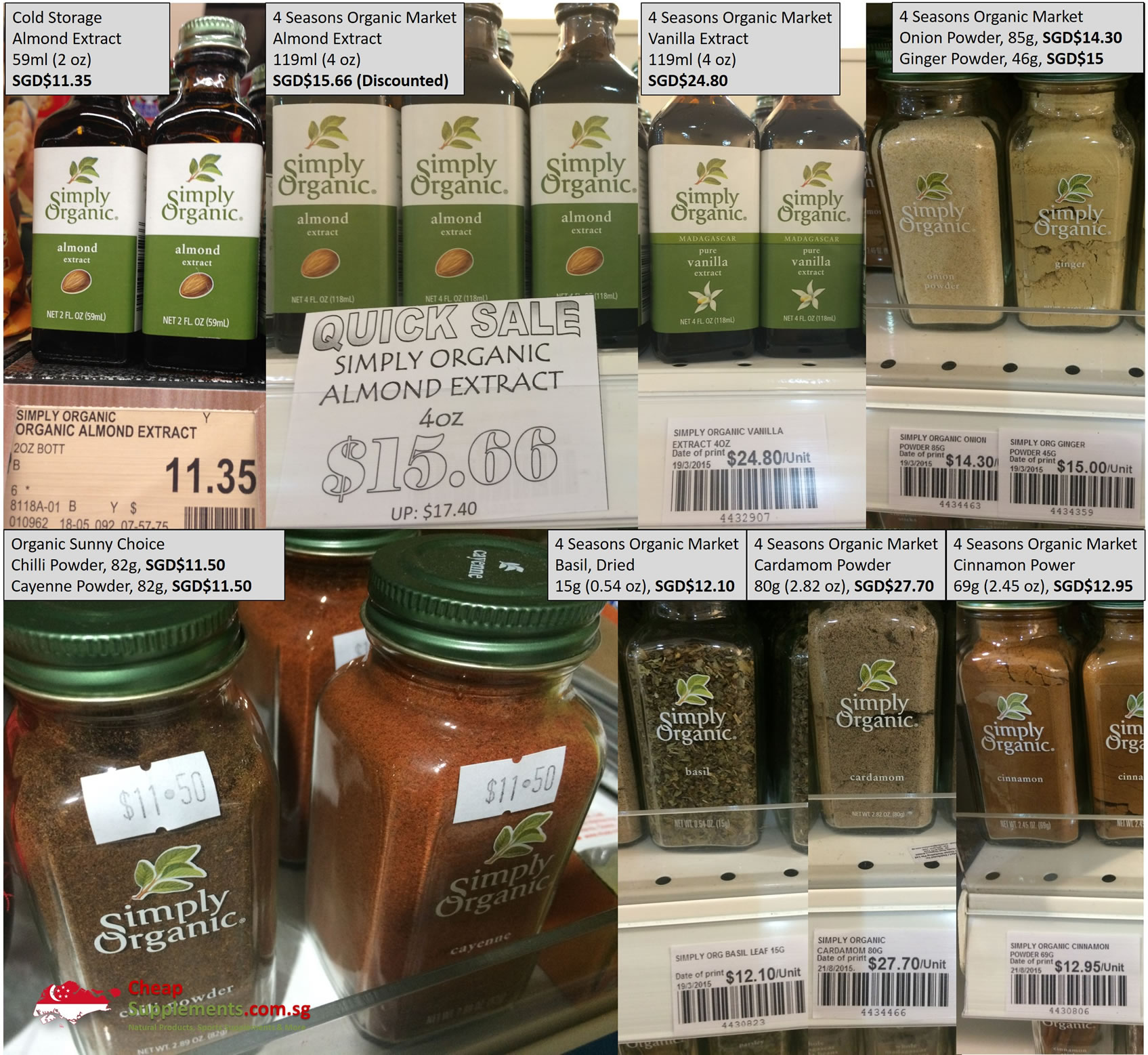 Where to buy
Below are the prices from iHerb. With the comparisons below, you can see why CheapSupplement.com.sg recommends iHerb for all your supplement and organic purchases.
Here are some of the best selling Herbs and Spices from Simply Organic:

Simply Organic
Almond Extract
USDA Organic. Certified Organic by QAI. Kosher. No Sugar Added! Sweet essence of a nut, especially tasty for pastry. Can you see bear claws, croissants and turnovers coming your way?
Cold Storage: 59ml (2 fl oz), SGD$11.35
4 Seasons Organic Market: 118ml (4 fl oz), SGD$15.66 (U.P. SGD$17.40)
iHerb: 59ml (2 fl oz), US$4.46 (SGD$ 5.94) or less
iHerb: 118ml (4 fl oz), US$5.71 (SGD$ 7.60) or less


Simply Organic
Madagascar Pure Vanilla Extract
Our extract is made using the highest quality, Bourbon vanilla beans from Madagascar.
Full. Rich. Buttery smooth. This is the standard flavor imagined when thinking of vanilla ice cream.
4 Seasons Organic Market: 118ml (4 fl oz), SGD$24.80
iHerb: 59ml (2 fl oz), US$4.85 (SGD$ 6.46) or less
iHerb: 118ml (4 fl oz), US$8.38 (SGD$ 11.16) or less
iHerb: 236ml (8 fl oz), US$14.22 (SGD$ 18.94) or less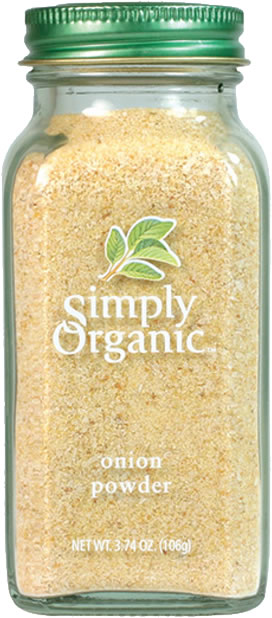 Simply Organic
Onion Powder
85g (3 oz)
The distinctly strong taste of onion is indispensable in the kitchen. Its warm, sweet and salty flavor shines in most savory dishes. It's especially good for sauces and gravies, canned foods, meats, spice blends, soups and spreads.
Fairprice: Mccormick Onion Powder, non organic, 74g, SGD$6.70
4 Seasons Organic Market: SGD$14.30
iHerb: US$4.69 (SGD$ 6.25) or less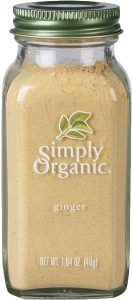 Simply Organic
Ginger Powder
46g (1.64 oz)
Ginger's warm, spicy-sweet flavor and pungent aroma are unmistakable. It's a universally popular flavoring that lends its name to three familiar foods–gingerbread, gingersnaps and ginger ale. Also popular in stir-fries and sauces, and in spice blends like curry powder.
4 Seasons Organic Market: SGD$15
iHerb: US$4.93 (SGD$ 6.57) or less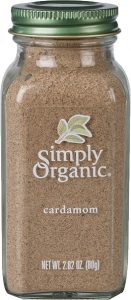 Simply Organic
Cardamom Powder
80g (2.82 oz)
Try cardamom in cakes, cookies and pies, stews and loaves, meat and vegetable pies, fruit salads and desserts (like baked apple), mulled wine, grape jelly, pickles, sausage seasoning, soups (especially split pea soup), and with sweet potatoes, carrots and squash.
4 Seasons Organic Market: SGD$14.30
iHerb: US$9.10 (SGD$ 12.12) or less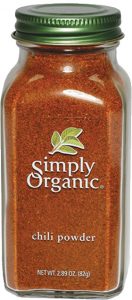 Simply Organic
Chili Powder
82g (2.89 oz)
Use the kick of chili pepper (with or without an added array of complimentary spices) to create lively Mexican or Tex-Mex fare. Or experiment with each variety (and in unexpected places) to keep everyone on his and her toes.
Organic Sunny Choice: SGD$11.50
iHerb: US$4.45 (SGD$ 5.93) or less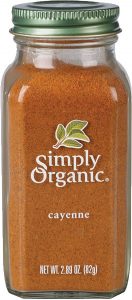 Simply Organic
Cayenne Powder
82g (2.89 oz)
This colorful, ground chili pepper will turn up the heat and color in your cooking. Use it in favorite ethnic recipes, or sprinkle it on at the table whenever a dish needs extra zip.
Organic Sunny Choice: SGD$11.50
iHerb: US$4.45 (SGD$ 5.93) or less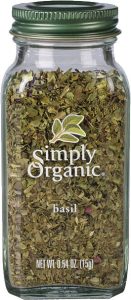 Simply Organic
Basil
15g (0.54 oz)
Basil is a customary seasoning in tomato-based sauces, juices, and pesto. It blends well with oregano for pizza sauce, and with other seasonings, especially lemon, garlic, and thyme.
4 Seasons Organic Market: SGD$12.10
iHerb: US$3.97 (SGD$ 5.29) or less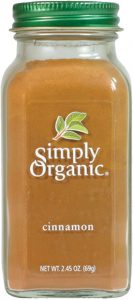 Simply Organic
Cinnamon Powder
69g (2.45 oz)
Cinnamon is the world's most popular baking spice. You'll recognize its familiar taste and aroma in cakes, breads, cookies, breads and pies, dumplings, puddings, pastries and ice cream. Also popular in savoury dishes!
4 Seasons Organic Market: SGD$12.95
iHerb: US$4.38 (SGD$ 5.83) or less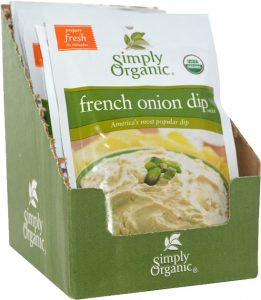 Simply Organic
French Onion Dip Mix
12 Packets, 31g (1.10 oz) each
America's Most Popular Dip! Prepare fresh in minutes, just mix with sour cream!. USDA Organic, vegetarian, kosher, certified gluten-free.
iHerb: US$16.13 (SGD$ 21.48) or less
Click here to see more spices, herbs and sauces from Simply Organic at iHerb
Remember, there are 4 additional ways to save!:
5% Discount: New and existing iHerb customers get 5% Discount with promo code 'ZEL439'!

Just use the links here to auto-apply the iherb promo code, or manually enter it when you checkout

Free Shipping: Get Free Shipping if the order is more than S

$ 79.90

 (US$60)!
5% Loyalty Rebate: Get an additional 5% loyalty rebate that can be used on your next order within 60 days!
Avoid GST: Just make sure the total value of the order (including shipping) is less than S$400!