(Discounts and Price Comparisons Below)
The Acai berry (Euterpe oleracea – pronounced ah – sigh – ee) is a unique dark purple berry that grows high up in palm trees (Acai Palm) native to Central & South America, and is found predominantly in the Amazonian Rain Forest. Acai Berries have been traditionally consumed as a healthy "Whole-Food" source by the native peoples of Brazil and neighboring countries.
Some of its reported benefits are:
1. Aids in weight loss (debatable)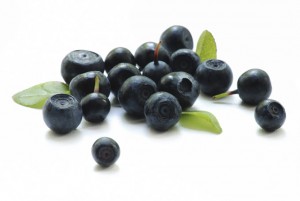 2. Helps with mental clarity
3. Gives you more energy
4. Allows for a good night's sleep
5. Detoxifies the body
6. Improves digestion
7. Creates healthy, beautiful skin
8. Improves cardiovascular (heart) health
9. Strengthens the immune system
While the reported effects on weight loss are debatable due to the lack of scientific evidence, recent research has confirmed the high nutritional value of Acai fruit and uncovered its potent antioxidant benefits.
Analyses have shown that Acai is one of the world's richest sources of anthocyanins, know to be powerful free radical scavengers. A growing body of evidence also suggests that anthocyanins may possess analgesic, neuroprotective and anti-inflammatory properties.
There are Acai Berry powders, Acai Berry juices and Acai Berry supplement extracts. As always, the available Acai products in Singapore tend to be extremely overpriced.
Why pay hundreds of dollars for Acai Berry products in Singapore when you can get organic, high quality versions for much less?
Here are some of the most popular Acai Berry products that you can buy from iHerb.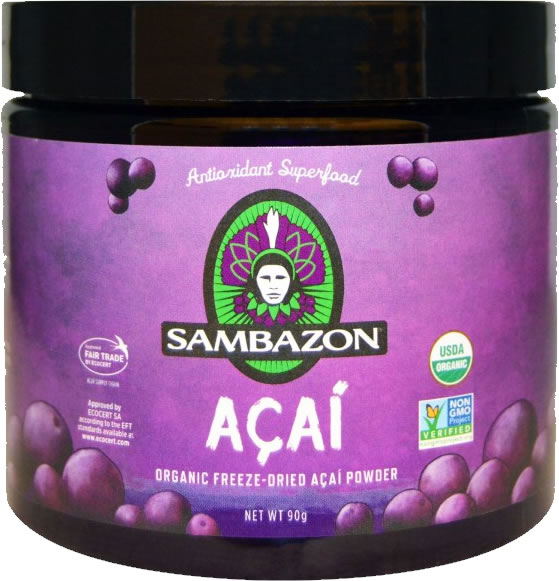 Sambazon
Organic Freeze-Dried Acai Powder
90g
Sambazon Acai Powder is made from premium organic freeze-dried acai. It is a whole food powder, not an extract. This powerful berry is packed with antioxidants and healthy omegas.
Project Acai: S$40
iHerb: US$18.49 (SGD$ 25.36) or less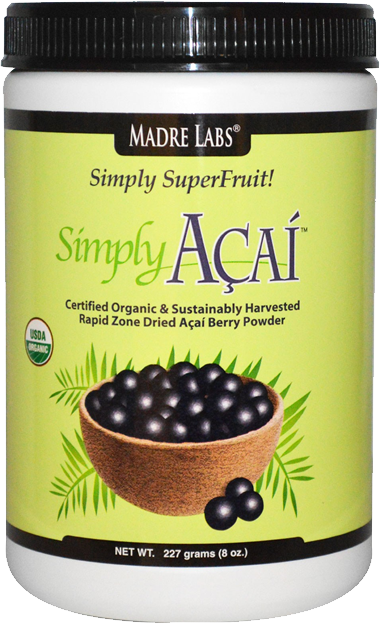 Madre Labs
Simply Acai, Certified Organic, Acai Berry Powder 
227g (8oz) 
Patented Rapid Zone Dried (RZD) to maintain the most complete nutritional profile, even more so than freeze drying, for a high quality, high potency Acai Berry Powder. Great on its own or mixed with juices, yogurt and smoothies.
Watsons: Pure Acai 150g, S$47.90 (Special Offer)
iHerb: 227g, US$26.95 (SGD$ 36.96) or less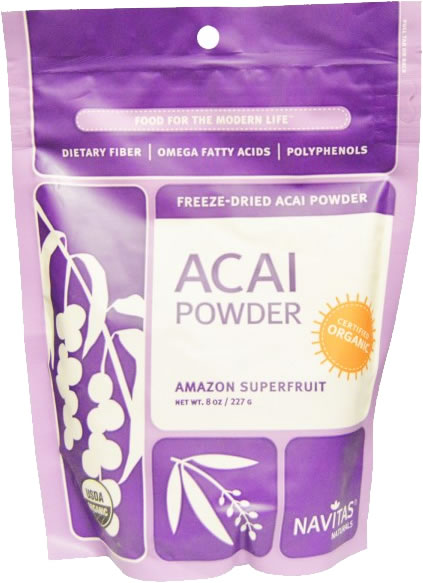 Navitas Naturals
Organic Freeze Dried Acai Powder
227g (8oz) 
This bag contains premium freeze-dried acai powder that is certified organic, kosher, non-gmo and gluten free. Acai is loaded with antioxidants, polyunsaturated, monounsaturated and fatty acids.
iHerb: US$31.98 (SGD$ 43.86) or less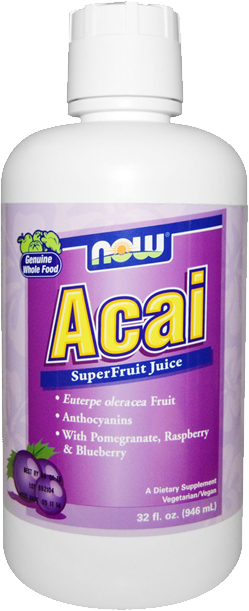 Now Foods
Acai SuperFruit Antioxidant Juice
946 ml (32 fl oz)
NOW Acai Juice delivers the natural nutrient profile found in Genuine Whole Foods.
iHerb: US$15.28 (SGD$ 20.95) or less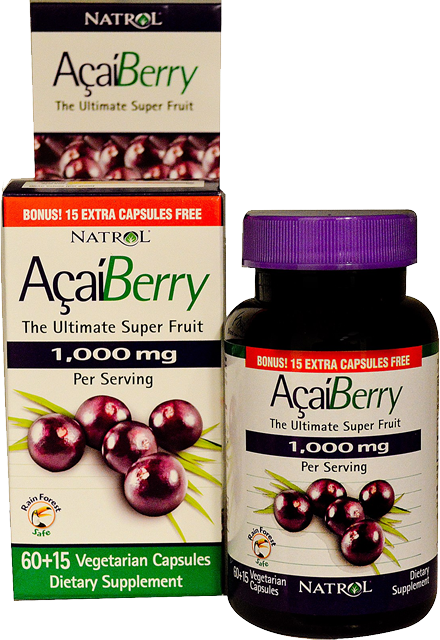 Natrol
AcaiBerry, The Ultimate Super Fruit
75 Veggie Caps
A 4:1 extract for acai benefits on the go.
iHerb: US$7.50 (SGD$ 10.29) or less
Click to see more Acai Berry products at iHerb
Remember, there are 4 additional ways to save!:
5% Discount: New and existing iHerb customers get 5% Discount with promo code 'ZEL439'!

Just use the links here to auto-apply the iherb promo code, or manually enter it when you checkout

Free Shipping: Get Free Shipping if the order is more than S

$ 82.28

 (US$60)!
5% Loyalty Rebate: Get an additional 5% loyalty rebate that can be used on your next order within 60 days!
Avoid GST: Just make sure the total value of the order (including shipping) is less than S$400!