(Discounts and Price Comparisons Below)
Doctor's Best Supplements
Doctor's Best, a science-based nutritional supplement company, was founded by a group of physicians back in 1990. It offers more than 200 products, made primarily with branded ingredients that are thoroughly researched, manufactured to the highest quality standards, and rigorously tested every step of the way—from raw materials to finished product.
Proven Science

No fads, trends, or quick fixes here; Doctor's Best is only interested in science-based nutrition. We want to know what works, how it works, and why it works, well before we decide to manufacture or sell a product. We collaborate with nutritional scientists who are developing new ingredients and we study their clinical findings to determine the most effective way to provide the desired results.
Quality Ingredients
Doctor's Best seeks out superior-quality ingredients that have been cultivated, studied, and developed all over the world. To deliver results consistent with research, we strive to use trademarked, branded ingredients in our products, matched to the specific ingredient and strength studied in the clinical studies. We then not only verify the quality of the raw materials used, but we test the finished product as well —added assurance that you'll never find substitutes in Doctor's Best.
TRANSPARENCY
Doctor's Best is committed to earning your trust through transparency and education. All ingredients are listed in detail on every bottle, information that describe how the product works, and cited studies that support product claims are made easily accessible.
MANUFACTURING
Of course the integrity of the ingredients and the effectiveness of the product depend on the quality of manufacturing procedures. Manufacturing facilities are chosen with care—only certified cGMP facilities pass our rigorous requirements—and  every product is monitored throughout the production cycle to ensure it meets the highest quality standards.
Prices around Singapore
For comparisons sake, here are some products that can be found around Singapore. Doctor's Best isn't popular offline yet, but some 'discount' online supplement stores carry it. Are they cheaper? See for yourself. Click to enlarge some example deals.

Where to buy
Below are the prices from iHerb. With the comparisons above, you can see why CheapSupplement.com.sg recommends iHerb for all your supplement and organic purchases.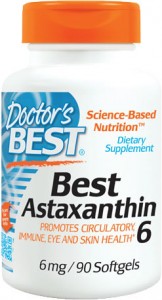 Doctor's Best
Best Astaxanthin

Astaxanthin is an ultra-potent antioxidant with unique effects on cell membranes that manage important life functions. This fundamental action is linked to clinically proven benefits for the circulation and for vision, immunity, and overall well-being.
Deal.com.sg: 6mg, 30 softgels, 1 for $28.80, 4 for 98.80 (or $24.70 each)
iHerb: 6mg, 90 softgels US$26.78 (SGD$ 35.66) or less
iHerb: 12mg, 60 softgels US$31.07 (SGD$ 41.38) or less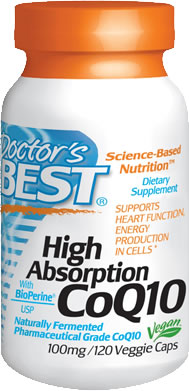 Doctor's Best
CoQ10, with BioPerine, 100 mg
120 Veggie Caps

High Absorption CoQ10 plus Bioperine. CoQ10 is a nutrient that supports heart function and promotes energy production in cells. Bioperine, an herbal extract derived from black pepper fruit, promotes absorption of nutrients in the GI tract. Preliminary studies have shown that Bioperine increases CoQ10 absorption.
Lazada SG: $30.20 (after 10% 'discount')
iHerb: US$11.95 (SGD$ 15.91) or less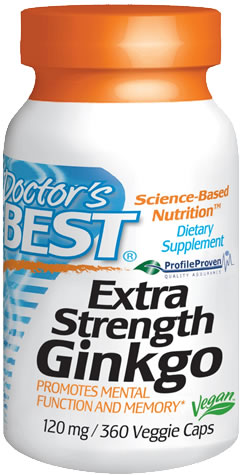 Doctor's Best
Doctor's Best, Extra Strength Ginkgo

Supports circulation in the brain, promotes mental function and memory. Extra Strength Ginkgo is verified independently to contain a minimum 24% flavone glycosides and 6% terpene lactones. Also guaranteed by Ethical Naturals' ProfileProven Quality Assurance system.
Lazada SG: 120 capsules $24.30 (after 10% 'discount')
iHerb: 120 capsules US$7.89 (SGD$ 10.51) or less
iHerb: 360 capsules US$20.24 (SGD$ 26.95) or less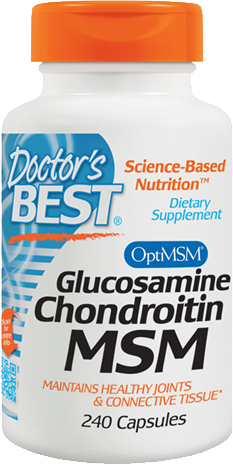 Doctor's Best
Glucosamine Chondroitin MSM
240 Capsules
Helps maintain strong, healthy and flexible joints. Supports the body's connective tissue. Benefits hair, skin and nails. Contains sodium-free potassium stabilized glucosamine sulfate, bovine chondroitin sulfate plus pure MSM (OptiMSM).
iHerb: US$25.29  (SGD$ 33.68) or less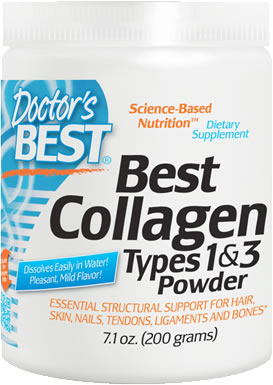 Doctor's Best
Best Collagen, Types 1 & 3, Powder
200g (7.1 oz)

Best Collagen Types 1 & 3 contains pure collagen protein, providing the fundamental building blocks for growth and maintenance of healthy tissues. Best Collagen Types 1 & 3 Powder is enzymatically pre-hydrolyzed for optimal absorption and utilization by the body.
iHerb: US$9.36 (SGD$ 12.46) or less
Click to see more Doctor's Best products at iHerb
Remember, there are 4 additional ways to save!:
5% Discount: New and existing iHerb customers get 5% Discount with promo code 'ZEL439'!

Just use the links here to auto-apply the iherb promo code, or manually enter it when you checkout

Free Shipping: Get Free Shipping if the order is more than S

$ 79.90

 (US$60)!
5% Loyalty Rebate: Get an additional 5% loyalty rebate that can be used on your next order within 60 days!
Avoid GST: Just make sure the total value of the order (including shipping) is less than S$400!