(Discounts and Price Comparisons Below)
Previously avoided by both the medical and the wellness community for its high saturated fat content, Coconut Oil has experienced a huge increase in popularity and sales. It can be found not only in specialty health food stores, but at most local supermarkets as well.
Coconut oil is high in Medium Chain Triglycerides (MCT) and Lauric Acid.
Possible Benefits of Coconut Oil
While in depth research on coconut oil is still quite sparse, they do suggest that it's not as 'evil' as previously thought, with possible benefits on many areas in a persons health.
Heart Health: In a small randomized clinical trial of 40 people, it was found that the group that was given soybean oil had their good cholesterol  (HDL) levels, go down, while their bad cholesterol (LDL) levels, which is a marker for cardiovascular disease, go up.
The group consuming coconut oil didn't have much change in their cholesterol levels overall, but they had a higher chance of getting increased good cholesterol levels. This suggests that Coconut oil may have a positive effect on heart health.
Diabetes, Insulin and Alzheimer's Disease: Diets high in MCTs (65% of coconut oil's makeup) have been shown to improve glucose tolerance and reduce body fat accumulation when compared to diets high in Long Chain Triglycerides. 
It may also improve insulin sensitivity in type 2 diabetics, and indirectly help prevent Alzheimer's disease with the improvement in insulin sensitivity, even in non-diabetics.
Weight Loss:  Some studies suggests that MCTs (Medium Chain Triglycerides), because of the way they are used by the body, may also help burn excess calories while reducing appetite.
In the soybean vs Coconut Oil study mentioned above, it was also found that while both groups lost weight, only the group consuming Coconut Oil had a measurable decrease in waist size.
Low carb advocates are also interested in the MCTs in Coconut Oil because it is known to induce ketosis. This is when the body goes into a state where fat is used for energy instead of glucose. It is believed that this will greatly aid in the reduction of stored fat in the body.
Prices around Singapore
For comparisons sake, here are some products that can be found around Singapore. Click to enlarge it.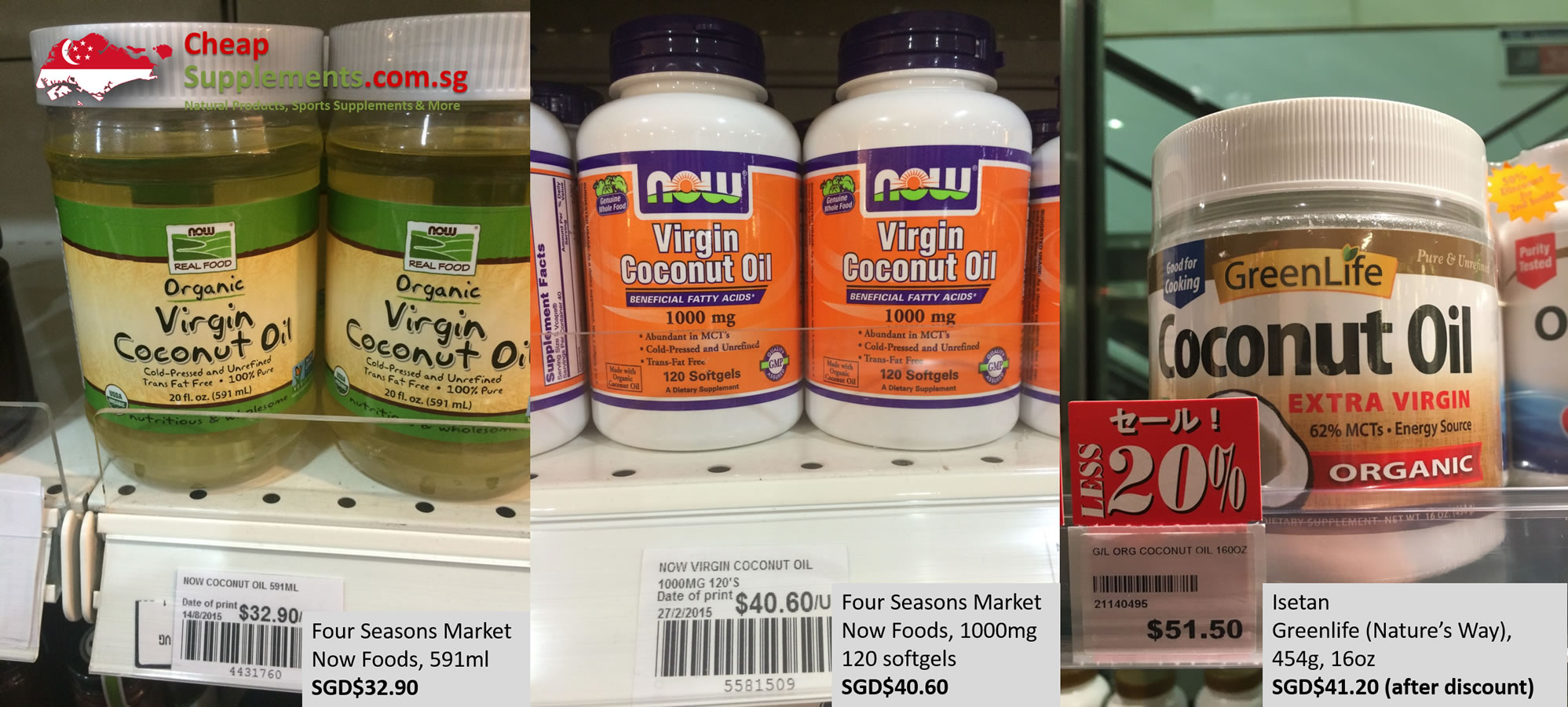 Where To Buy Coconut Oil in Singapore
Below are the prices from iHerb. With the comparisons above, you can see why CheapSupplement.com.sg recommends iHerb for all your supplement and organic purchases.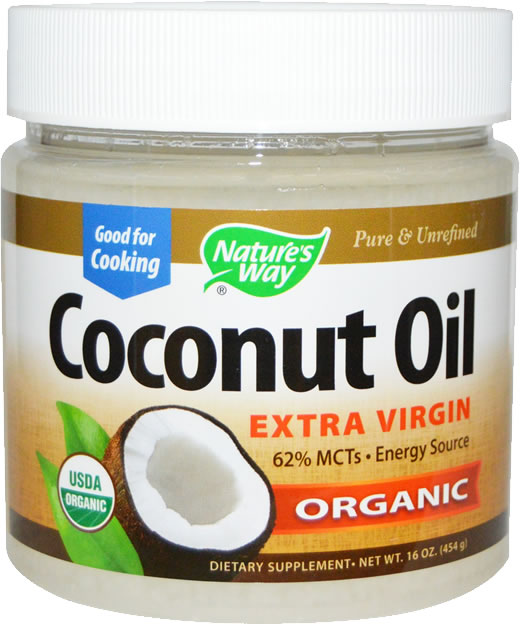 Greenlife (Nature's Way)
Organic, Extra Virgin Coconut Oil
454g (16 oz)
Pure, Cold Pressed, Organic Coconut Oil, with 62% MCTs. Extra virgin, unrefined & unbleached from non-GMO coconuts; No solvents (hexane-free), non-hydrogenated, no trans fat.
Isetan: SGD$51.50 ($41.20 after 20% discount)
iHerb: US$12.49 (SGD$ 16.63) or less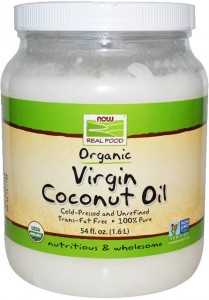 Now Foods
Organic Virgin Coconut Oil
A cold-pressed method is used to preserve the medium chain triglycerides (MCTs) and beneficial fatty acids naturally found in coconuts. Now Real Food Organic Virgin Coconut Oil tastes good, smells good and is healthful and versatile.
Four Seasons Organic Market: 591ml (20 fl oz), SGD$32.90
iHerb: 591ml (20 fl oz), US$12.80 (SGD$ 17.05) or less
iHerb: 1.6l (54 fl oz), US$29.43 (SGD$ 39.19) or less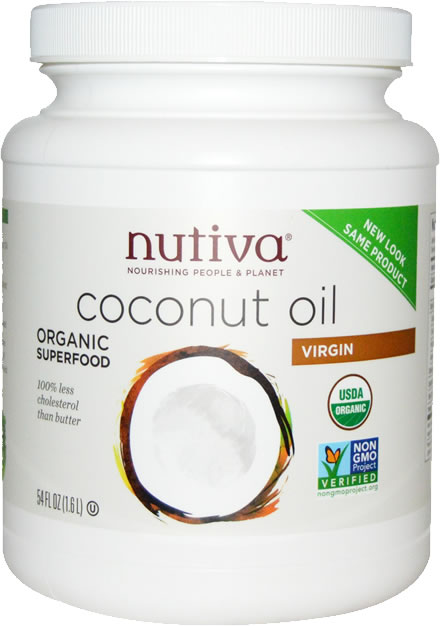 Nutiva
Virgin Coconut Oil
Coconut is one of the world's most nourishing foods. Great for sautéing and baking, enhancing your favorite recipes, and body care. Cold-pressed and never refined, deodorized or bleached!
iHerb: 444ml (15 fl oz), US$12.59 (SGD$ 16.77) or less
iHerb: 860ml (21 fl oz), US$17.28 (SGD$ 23.01) or less
iHerb: 858ml (29 fl oz), US$21,76 (SGD$ 28.98) or less
iHerb: 1.6l (54 fl oz), US$39.49 (SGD$ 52.59) or less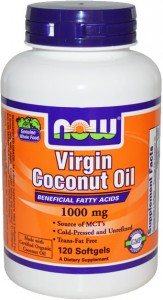 Now Foods
Virgin Coconut Oil, 1000 mg
120 Softgels
A dietary staple of the people of Asia, Africa, and the Pacific Islands and has been used in Ayurvedic herbalism for thousands of years. NOW Organic Virgin Coconut Oil is unrefined cold-pressed oil, and does not utilize any solvents in the manufacturing process.
Four Seasons Organic Market: SGD$40.60
iHerb: US$9.58 (SGD$ 12.76) or less
Click to see more Coconut Oil products at iHerb
Remember, there are 4 additional ways to save!:
5% Discount: New and existing iHerb customers get 5% Discount with promo code 'ZEL439'!

Just use the links here to auto-apply the iherb promo code, or manually enter it when you checkout

Free Shipping: Get Free Shipping if the order is more than S

$ 79.90

 (US$60)!
5% Loyalty Rebate: Get an additional 5% loyalty rebate that can be used on your next order within 60 days!
Avoid GST: Just make sure the total value of the order (including shipping) is less than S$400!
Click to start saving now! (Why iHerb)
References: Authority Nutrition, Medical News Today, Wikipedia, Nutrition Review, Mercola Articles