In the Straits Times Article, 'Singapore, a Nation of Pill Poppers?', it cited a market research firm who found that Singaporeans spent approximately $638 million on nutritional supplements in 2013. It is a market which has been growing consistently at a rate of 3-5% for 5 years, starting from $519 million in 2008, and it is expected to grow at the same rate going forward.
This shows that Singaporeans believe in the importance of their physical well being, and that they are willing to spend on it. Most Singaporeans are buying these supplements locally however, which begs the question:
Are they spending more than they should?
Singapore is an extremely small market with a high cost of living. Part of this premium is reflected in the price of products sold in local stores, and especially so for supplements sold here.
Solutions
Some have worked around the problem by launching online specialty stores. Doing so means they do not need to hire too many in-store consultants and pay for premium retail space, keeping costs down.
They are a reasonable solution, but the fact still remains; A small market means that they can't take advantage of the economies of scale, and land scarce Singapore means that even rentals at non-retail locations are still relatively high.
Cut Out The Middle-Men
The next best option would be to buy supplements overseas. This carries with it another set of problems however.
Are the products genuine? Are they safe?
Pirated goods like handbags and mobile phones are one thing, but supplements are something that you ingest. We wouldn't want to be ingesting harmful things now, would we? Obviously, we will need to exercise extreme caution when buying such products online.
Unregulated blogs and shady, unbranded products are not the way to go however. As recent cases, like the one where some had to be hospitalized after purchasing unknown slimming and weight loss supplements have shown, finding a trustworthy source of high quality supplements is also of paramount importance.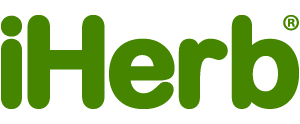 Going to the Source
This is where iHerb comes in, and probably why you're here.
Based in the 'Silicon Valley for Supplements' at Salt Lake City, Utah, iHerb is one of the largest award winning online retailers in the world.
Buying straight from an American warehouse means that customers like you and me to cut out many layers overheads, like rent, employee salaries and tax. That, and the low US to Singapore dollar rates, means that the best deals for supplements and organic products are sure to be found at iHerb.
Click here to learn why so many people are no longer buying their supplements and organic products in local stores, or click here to start saving on iHerb!