(Offers and Discounts Below)
Humble Beginnings
Larabar's story starts in the year 2000, when one day Lara Merriken headed out on a hike, no different than countless others she'd taken in the beautiful Rocky Mountains of Colorado. Little did Lara know that she was about to come up with a mountain of an idea: combine wholesome ingredients such as fruits and nuts to create a food product that's tasty, wholesome and convenient. And just like that, Larabarwas born!
Food made from Food
No unhealthy fillers and hidden ingredients!
Larabar uses simple, quality ingredients. So whether you are gluten free, paleo or just looking for a wholesome snack, Larabar's got you covered. And while you will never find GMOs in these bars, what you will find is the delicious combination of unsweetened fruit, nuts, and spices.

Larabar Quality Standards:
Gluten free
Kosher
Fair Trade Certified™ cocoa and coffee
Vegan
Dairy free
No artificial ingredients
Non-GMO (not made with genetically engineered ingredients)
No added sulfites
No preservatives, fillers, or colorings
Some of our products are also Vegan, Soy Free, and Dairy Free
For more details, check out Larabar's FAQ.
Prices around Singapore
For comparisons sake, here are some products that can be found around Singapore. Are they cheaper? See for yourself. Click to enlarge some example deals.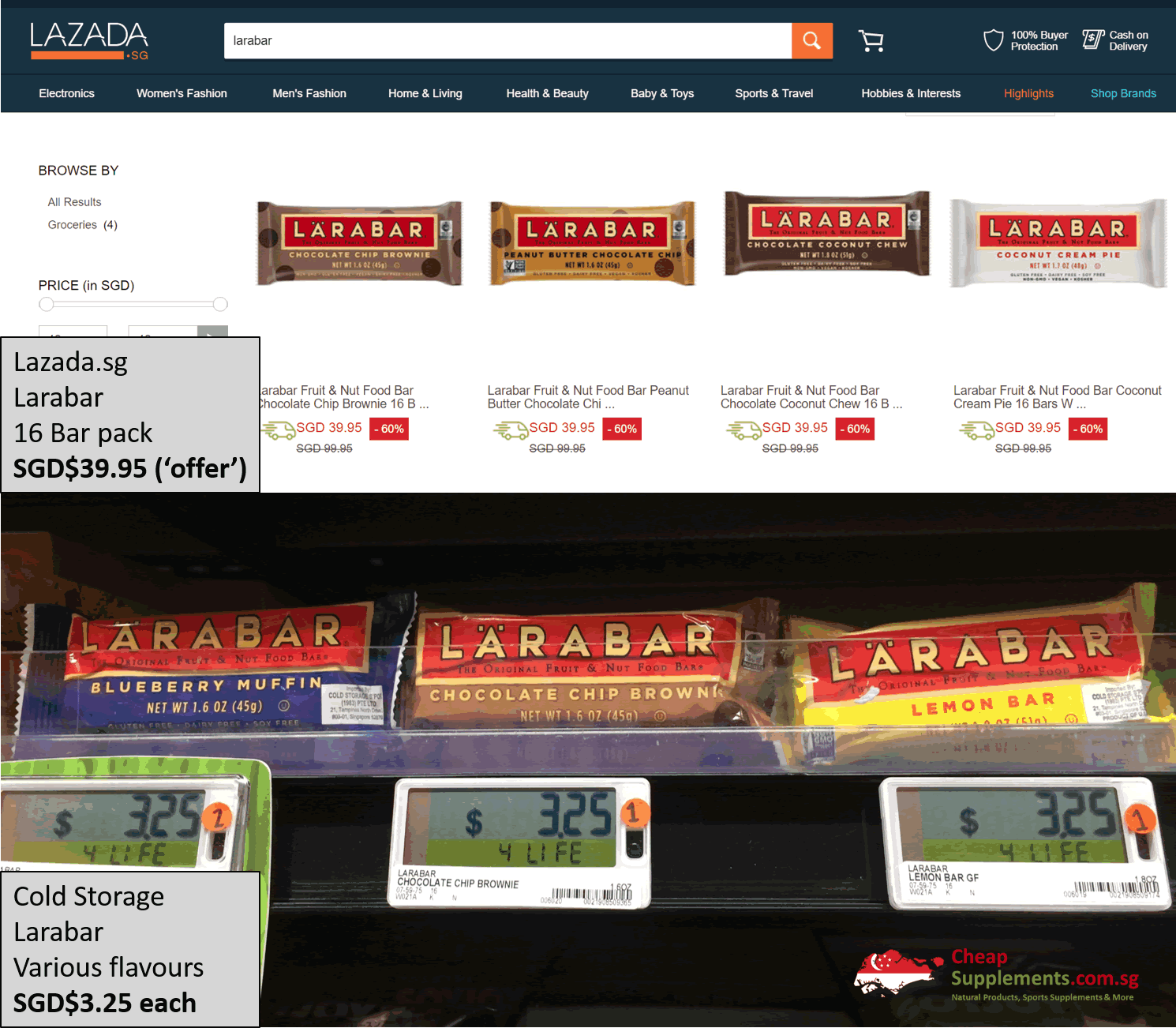 Where to buy
Below are the prices from iHerb. With the comparisons below, you can see why CheapSupplement.com.sg recommends iHerb for all your supplement and organic purchases.
Here are some of the best selling Larabars: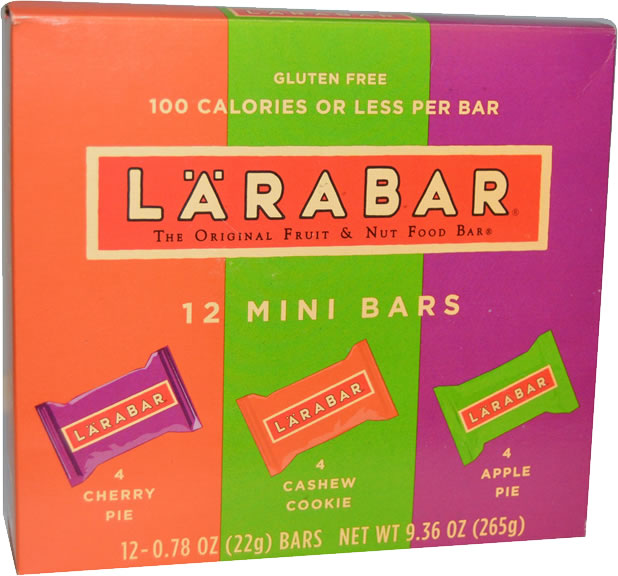 Larabar
Mini Multipack Bars, 12 Mini Bars
22g (0.78oz) each

Cherry Pie, Cashew Cookie, and Apple Pie. 100 calories or less per bar. Gluten Free. Dairy Free. Soy Free. Non-GMO. Vegan, kosher. The original fruit & nut food bar, made from 100% real food.
iHerb: US$10.06 (S$ 13.40) or less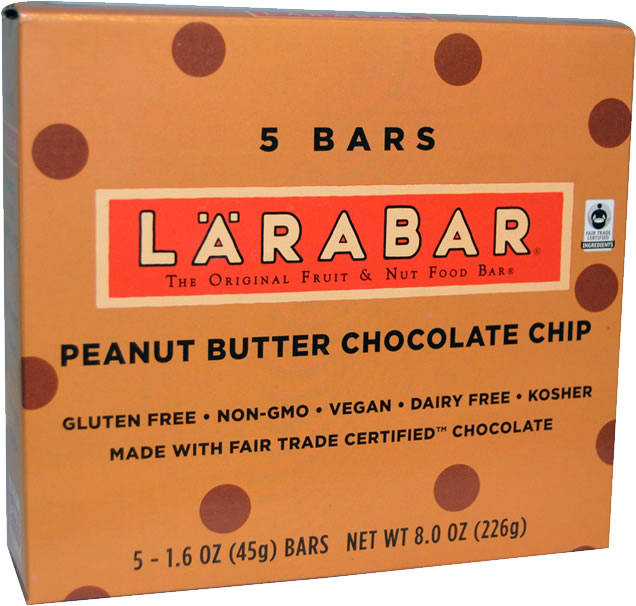 Larabar
Peanut Butter Chocolate Chip, 5 Bars
45g (1.6oz) each

Made with Fair Trade Certified Chocolate. Gluten Free. Non-GMO. Kosher.  1 Bar = ¼ Cup of Fruit. The original fruit & nut food bar, made from 100% real food.
iHerb: US$6.76 (S$ 9.00) or less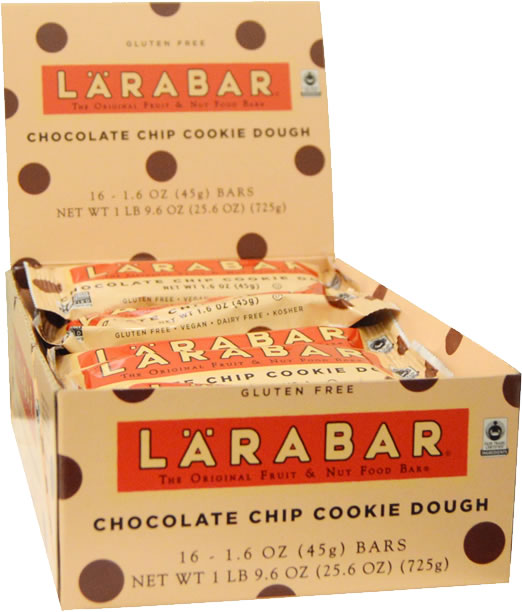 Larabar
Various Flavours, 16 Bars
45-51g (1.6-1.8oz) each
Chocolate coconut chew. Pecan pie. Chocolate chip cookie dough. Apple pie. Carrot cake. Peanut butter chocolate chip. Lemon bar. Coconut cream pie. Cappuccino. Key lime pie. Chocolate chip cherry….. and many more to choose from!
Lazada.sg: S$39.95 ('Discounted' from S$99.95. -.-)
iHerb: US$23.30 (S$ 31.03) or less
Click here to see the best selling Larabar flavours at iHerb
Remember, there are 4 additional ways to save!:
5% Discount: New and existing iHerb customers get 5% Discount with promo code 'ZEL439'!

Just use the links here to auto-apply the iherb promo code, or manually enter it when you checkout

Free Shipping: Get Free Shipping if the order is more than S

$ 79.90

 (US$60)!
5% Loyalty Rebate: Get an additional 5% loyalty rebate that can be used on your next order within 60 days!
Avoid GST: Just make sure the total value of the order (including shipping) is less than S$400!