Here's my most recent iHerb haul!
It's not for myself, but for my own family.
2 large bottles of the following: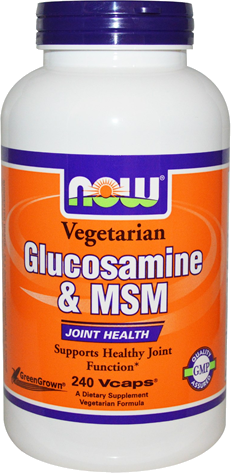 Now Foods
Glucosamine & MSM, Vegetarian
240 Vegetable capsules
Synergistic formula suitable for vegetarians, as it contains only Glucosamine from a vegetarian source and not from shellfish. With MSM for added effectiveness. (Shown with new packaging in picture above)
iHerb: US$25.48  (SGD$ 33.93) or less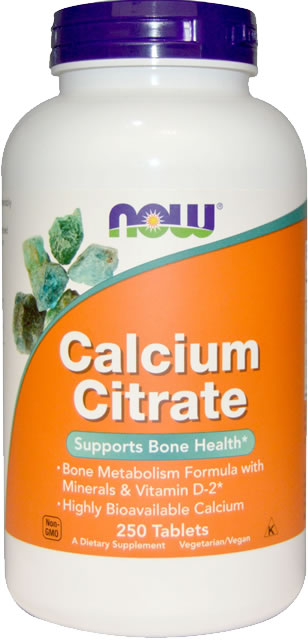 Now Foods
Calcium Citrate
250 tablets
Calcium Citrate is a readily digested and absorbed form of Calcium, a mineral that is necessary for the maintenance of bone health. Vitamin D, Magnesium, Zinc, Copper, and Manganese have been included for their essential roles in bone metabolism.
iHerb: US$16.56 (SGD$ 22.05) or less
My mom's semi buddhist, so she preferred getting vegetarian supplements. Chondroitin in most glucosamine supplements help make it more effective, but it's from bovine origins, hence the preference in this iHerb haul. You can learn more about the differences here.
She wanted some calcium as well, to fortify her bones. I chose Calcium Citrate because it's supposed to be more easily absorbed then the usual products made from Calcium Carbonate. It's a 'Citrate', meaning it's essentially a combination of Calcium and Citric Acid aka Vitamin C, so why not? This formula also includes Magnesium and Vitamin D, which helps with the absorption of calcium.
Total cost to me is:
2x Now Foods Glucosamine = US$50.96 (SGD$ 67.86)
2x Now Foods Glucosamine = US$33.12 (SGD$ 44.11)
Shipping = FREE (Above US$40, Singpost)
At NTUC: 60 capsules, no chondroitin, for SGD$55.20?? No wonder they're a 'superbrand'.
Total: US$84.08 (SGD$ 111.97)
No GST – Because the total amount was SGD$ 111.97, which is less then S$400, so no GST was levied. Find out how to avoid taxes when shopping online here.
Buying these locally would be easily more than double what I paid in this iHerb haul. These are large 240+ capsule/tablet bottles mind you, not the small 120 tablet/capsule ones, formulated with MSM no less. Also, because of the 10% loyalty rebate, I'll get US$8.40 (SGD$ 11.19) off my next purchase!
Click to see more Glucosamine, Vegetarian Glucosmine and Calcium products at iHerb
Remember, there are 4 additional ways to save!:
5% Discount: New and existing iHerb customers get 5% Discount with promo code 'ZEL439'!

Just use the links here to auto-apply the iherb promo code, or manually enter it when you checkout

Free Shipping: Get Free Shipping if the order is more than S

$ 79.90

 (US$60)!
5% Loyalty Rebate: Get an additional 5% loyalty rebate that can be used on your next order within 60 days!
Avoid GST: Just make sure the total value of the order (including shipping) is less than S$400!