(Discounts and Price Comparisons Below)
Why Nordic Naturals?
Surpasses International Pharmaceutical Standards
Nordic Naturals not only follows, but exceeds the stringent European Pharmacopoeia Standard (EPS), the Global Organization for EPA and DHA Omega–3 (GOED), as well as the voluntary standards set by the Council for Responsible Nutrition (CRN).
These standards guarantee quality products by setting maximum allowances on peroxides, heavy metals, dioxins, and PCBs.
Award Winning Purity levels
Every batch of oil used in Nordic Naturals' products is third-party tested for environmental toxins including heavy metals, dioxins, and PCBs, ensuring that every product exceeds international quality standards and is at least 750 times purer than fish.
Nordic Naturals was ranked #1 out of the top 10 fish oil brands in Norway for freshness, purity, and highest concentration.

Patented Manufacturing Process
Several steps are used in processing, from water and clay filters to molecular distillation, with no chemicals or excessive heat, to preserve the natural constituents of the oil.
A proprietary nitrogen (oxygen–free) environment is also used to maintain exceptional freshness levels, and further reduce heat requirements, maintaining the integrity of the oils. Also, natural enzymes are used to form triglycerides for the high–concentrate products, and all our oils are manufactured in triglyceride form in order to best preserve the oil and enhance absorption and utilization.
True Triglyceride Form for Optimal Absorption
The established health benefits of omega–3s are based on decades of data, mostly based on natural triglyceride omega-3s. Whereas most concentrated fish oils on the market today are in the ethyl ester molecular form—a synthetic fat with only about 30 years of history in the human diet—all Nordic Naturals formulas are produced in true triglyceride form to ensure optimal absorption and results.
New research shows that the absorption advantage of the triglyceride form is significant—up to 70% more than ethyl esters.

Great Tasting and Stays Fresh with Natural Stabilizers
Many years of research has led to the use of  Vitamin E and Rosemary extract to enhance the long term freshness for fish oils with no fishy smell or taste, improved compliance, and great results.
Environmentally Friendly with Sustainable Sourcing
Numerous initiatives implemented to reduce pollution and overfishing, including:
Regulated Fishing – To prevent overfishing, fishes are sourced in compliance with the Norwegian fisheries management system, which has been a model of sustainability for over 30 years.
Bycatch Prevention – Responsible fishing gear is used, including purse seine nets, sorting grids, and large meshes, to protect against bycatch of unintended species.
Habitat Protection – Line and net fishing methods that prevent the seafloor and ecosystem damage.
Marine Pollution Prevention – Up to 80% of marine pollution is caused by land-based sources such as runoff, sewage, and waste. Nordic Natural's coastal processing facilities are industry leaders in minimizing pollution and conserving resources.
Wild-caught, Sustainably-sourced Fishes:

Arctic Cod (Skrei)


Sourced from the Norwegian Sea


Fishing regulations include quotas, minimum catch and net mesh sizes, fishing ground closures,
and net and line fishing methods
Pacific Sardines & Peruvian Anchovies


Sourced from the South Pacific Ocean, off the coast of Peru


A 2008 research report ranked the sustainability of the Peruvian fishery as the best in the world
Nordic Naturals Singapore Prices
For comparisons sake, here are some products that can be found around Singapore. Click to enlarge it.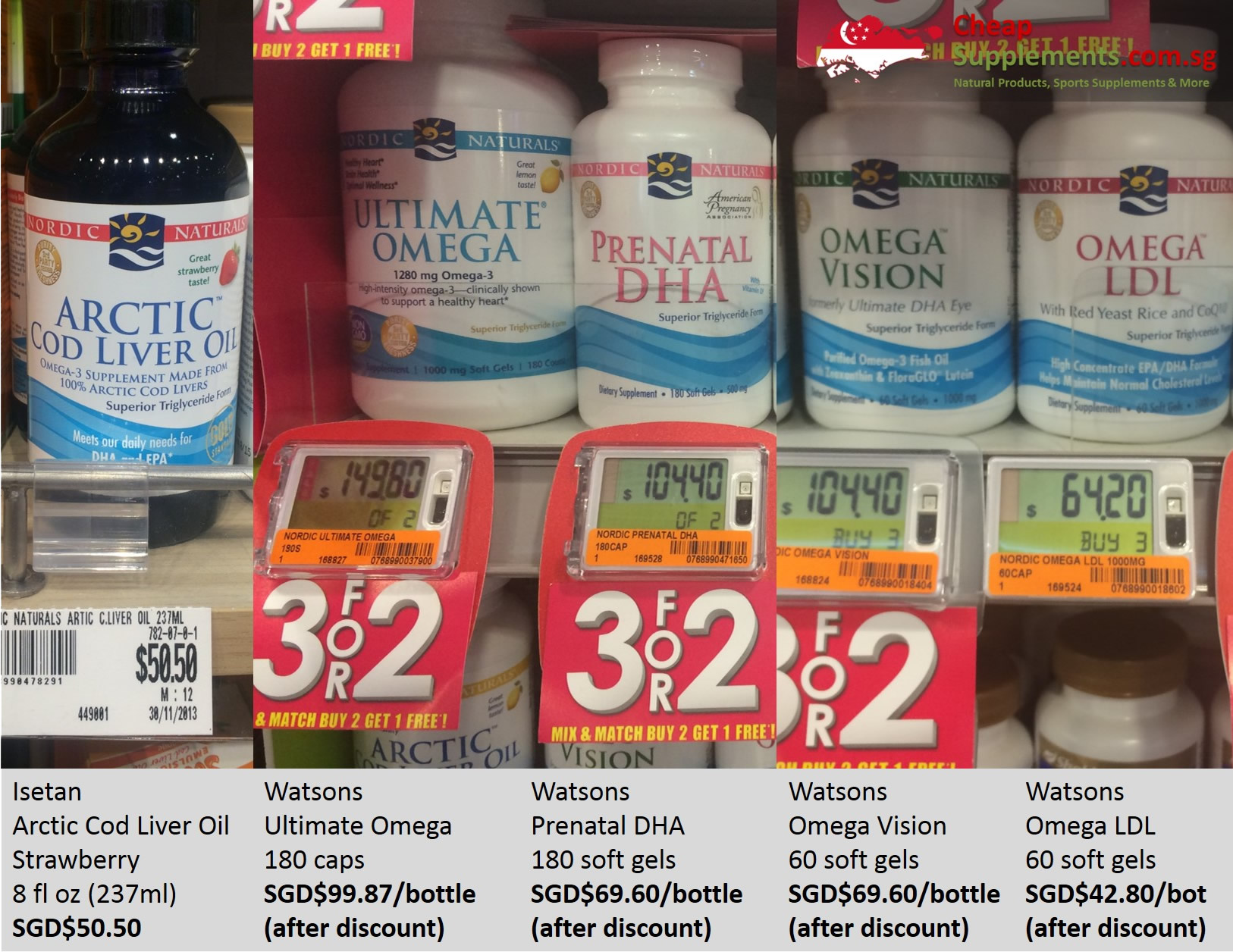 Where to buy
Below are the prices from iHerb. With the comparisons above, you can see why CheapSupplement.com.sg recommends iHerb for all your supplement and organic purchases. Discounted local prices are used in this comparison to show just how expensive they are here even after the discounts.
Here are some of the popular Nordic Naturals products: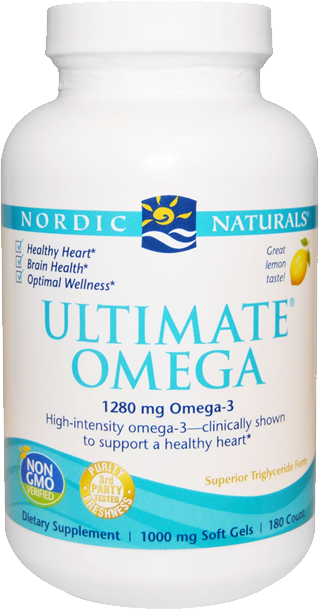 Nordic Naturals
Ultimate Omega, Lemon Flavour
180 Soft Gels
The #1-selling omega-3 in the U.S. Concentrated fish oil, with almost double the EPA and DHA per capsule. With lemon oil for a refreshing taste.
Watsons: SGD$149.80 (SGD$99.87 per bottle, after 3 for 2 discount)
iHerb: US$59.46 (SGD$ 79.96) or less
Nordic Naturals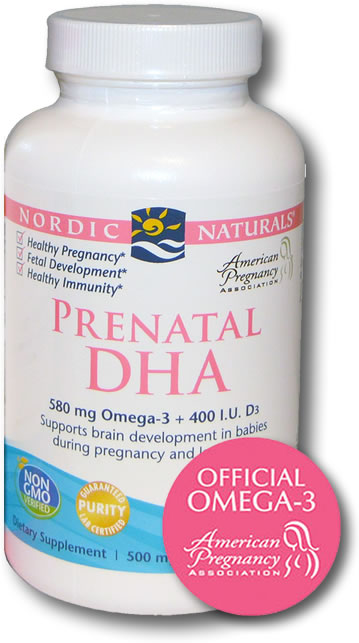 Prenatal DHA
180 Soft Gels

Nordic Naturals is the official omega-3 of the American Pregnancy Association. Research shows that healthy DHA levels in mothers during pregnancy and lactation support optimal brain and visual development in babies. DHA also provides mood and nerve support for mothers.
Watsons: SGD$104.40 (SGD$69.60 per bottle, after 3 for 2 discount)
iHerb: US$42.46 (SGD$ 57.10) or less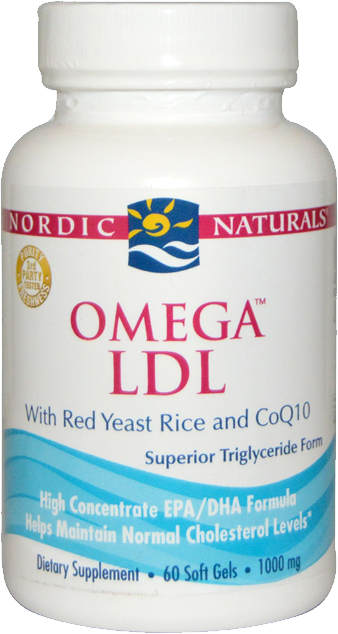 Nordic Naturals
Omega LDL, with Red Yeast Rice and CoQ10, 1000 mg
60 Soft Gels

A blend of concentrated Omega 3 fatty acids, red yeast rice, and CoQ10 to help maintain normal cholesterol levels. Omega 3s and red yeast rice help support and maintain the health of your cardiovascular system, while CoQ10 provides antioxidant protection.
Watsons: SGD$64.20 (SGD$42.80 per bottle, after 3 for 2 discount)
iHerb: US$25.46 (SGD$ 34.24) or less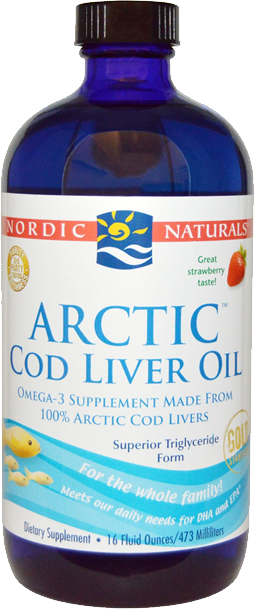 Nordic Naturals
Cod Liver Oil, Strawberry Flavour

Nordic Naturals oversees production from sea to finished product-assuring 100% Arctic cod is delivered, within hours of being caught, to their plant for molecular processing in a nitrogen environment. The result—the purest and the best-tasting fish oil, with only naturally occurring vitamins A and D.
Isetan: 8 fl oz (237ml) – SGD$50.50
iHerb: 8 fl oz (237ml) – US$21.21 (SGD$ 28.52) or less
iHerb: 16 fl oz (473ml) – US$38.21 (SGD$ 51.38) or less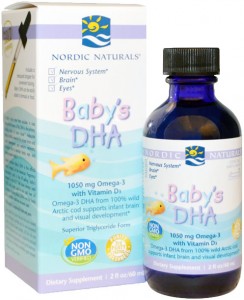 Nordic Naturals
Baby's DHA, with Vitamin D3
60ml (2 fl oz)
Nordic Naturals Baby's DHA is the official baby's omega-3 of the American Pregnancy Association, and is the #1-selling baby's omega-3 in the U.S.
Babyonline: SGD$31.90
iHerb: US$13.56 (SGD$ 18.24) or less
iHerb (Vegetarian, 30ml, 1fl oz): US$25.46 (SGD$ 34.24) or less

Click to see more Nordic Naturals products at iHerb
Remember, there are 4 additional ways to save!:
5% Discount: New and existing iHerb customers get 5% Discount with promo code 'ZEL439'!

Just use the links here to auto-apply the iherb promo code, or manually enter it when you checkout

Free Shipping: Get Free Shipping if the order is more than S

$ 80.69

 (US$60)!
5% Loyalty Rebate: Get an additional 5% loyalty rebate that can be used on your next order within 60 days!
Avoid GST: Just make sure the total value of the order (including shipping) is less than S$400!