Huge Savings
---
Introducing iHerb
One of the world's largest, award winning online retailer of branded supplements and organic products that's based in the USA.
Save at least 30-70% Off Local Prices! Here are just some price examples: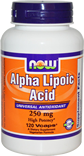 Now Foods,
Alpha Lipoic Acid (ALA), 250mg, 120 capsules

Singapore – Nature's Farm: SGD$113
iHerb
: 
US$18.77 (SGD

$ 25.45

)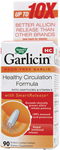 Green Life / Nature's Way,
Garlicin, Aged Garlic Extract
60 tablets, SG Guardian / Watson's: SGD$22.90
90 tablets, iHerb: US$10.07 (SGD$ 13.65)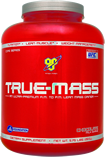 BSN,
True Mass Chocolate, 5.75lbs, 2610g
Singapore – GNC / Nutrifirst: SGD$110
iHerb: US$51.17 (SGD$ 69.38)

Now Foods
Lavender Essential Oil, Organic, 30ml
Four Seasons Organic Market: SGD$41
iHerb: US$16.54 (SGD$ 22.43)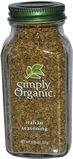 Simply Organic,
Italian Seasoning 0.95oz (27g)
Singapore – Cold Storage: SGD$12.90
iHerb: US$4.53 (SGD$ 6.14)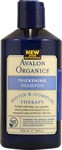 Avalon Organics,
Vitamin B Thickening Shampoo 400ml
Singapore – Nature's Farm: SGD$22.90
iHerb: US$8.47 (SGD$ 11.48)
*Conversions are approximate and rates are published for informational purposes only. Based on ECB reference rates.
New Users: Get a Discount Off Your 1st Order!
Get a US$5 + 5% discount off your first order with a discount code… read on to find out what it is!
Huge Variety
---
"I can't believe the range of stuff they sell!"

Lance, Clementi (Singapore)
Over 30,000 Supplements and Organic Products
From High quality, organic and raw multivitamins, high potency fish oil, to glucosamine joint supplements for your parents and even your pets. And let's not forget the organic food products too, like herbs, spices, chocolates and even shampoo, bath gels, insect repellents and make-up.
With more than 30,000 products in their catalogue, there's something for everyone.
Quality Brands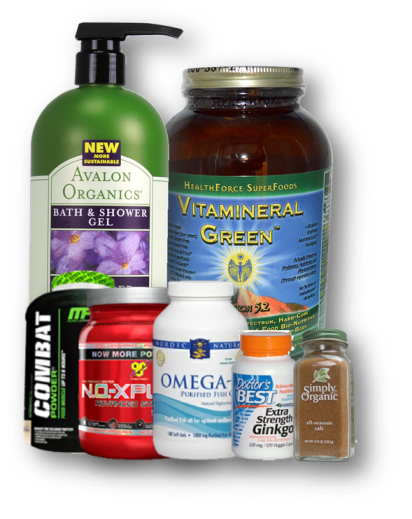 Now Foods, Optimum Nutrition, Life Extension, Nature's Ways, Doctor's Best, Dr Ohira's, Nordic Naturals, Solgar, Muscletech and more! All world renown, high quality brands with most of them based in the US, all of them US Food & Drug Administration (USDA) approved.
Something for Everyone
Hydroxycut for weight loss, protein for bulking up, multivitamins for your pet dog and renegade cat,  organic herbs and spices for that upcoming barbecue, quality glucosamine products to soothe your beloved parents' aching joints, organic chocolate for your kids and even award winning omega 3 supplements for your new born.
All branded, all safe, all at rock bottom prices.
Extremely Safe
---
US Based Online Merchant
Based in the 'Silicon Valley for Supplements' at Salt Lake City, Utah, iHerb is one of  the largest online retailers in the world.
US Brands, Made in the US
Forget about sketchy products that are sold on unregulated sites. Products sold on iHerb are mostly US Brands made in the US, approved by the United States Department of Agriculture (USDA) and the United States Food and Drug Administration (USFDA).


Award Winning, Google Trusted, GMP Certified Store
iHerb is one of the few online stores with a Good Manufacturing Practices (GMP) certified warehouse and a Google Trust Certification because of their timely and hassle free orders. They have also won multiple #1 online supplement store awards from ConsumerLab since 2008.

Elite Service Provider – StellaService Elite award
The StellaService seal is the web's most trusted mark of high-quality customer service. StellaService uses rigorous methodology to test the customer service performance of online businesses. In 2015, StellaService announced iHerb as a recipient of the StellaService Elite Seal, awarded to only a small percentage of retailers who provide the very best in customer care.
Affordable Shipping Worldwide
---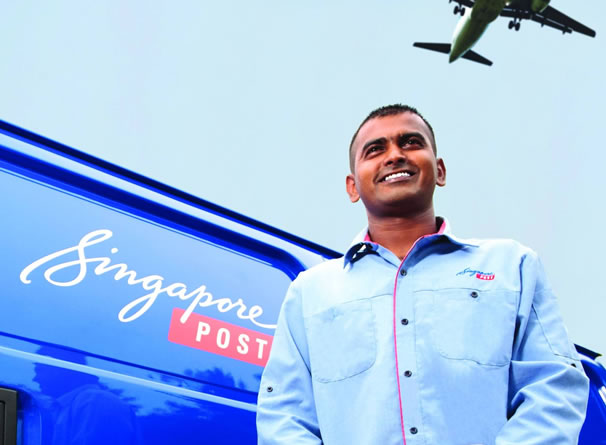 US$4 Flat Shipping Rate (To Most Countries, Including Singapore)
The most popular option, at just US$4 you can ship up to US$200 worth of products with a maximum weight of 14lbs or 6.35 kilos and it takes only 4-8 days to arrive via SingPost
Offer Update: Free iHerb Shipping to Singapore until further notice!
– For orders above US$40 via SingPost, usual limits apply
– For New & Existing customers
Note: The weight and value limit is for deliveries to Singapore. Delivery limits may differ between countries, though the US$4 flat shipping offer will be available to most.
Discounted Expedited Shipping via DHL
The 2nd most popular option, DHL takes only 2-4 days to ship and prices start at only US$8 for up to 8lbs/3.6kg
Ships Worldwide
People from around the world are already enjoying the huge savings from iHerb! Popular countries include Malaysia, Australia, Japan, China, UK, France, Israel, and many more!
---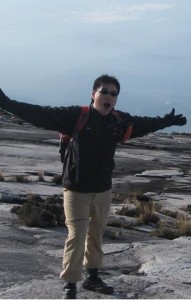 "My mom and her relatives prefer vegetarian supplements. I bought 4 bottles of 240 capsule Now Foods' Vegetarian Glucosamine + MSM for them at about S$130 with delivery to my door. Local prices are more than double, even without MSM!"
– Aaron Loy, Bukit Panjang, Singapore
---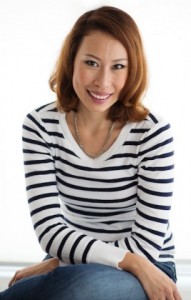 "I've been ordering from iherb for the last few years. My favourite nutrition bars, Luna Bars, are sold at a great price, and supplements I can't find in Singapore, like D-Mannose, are available too. Love their low shipping rates to boot!"
– Joanna Koh, Makeup Artist, Sports Enthusiast & Blogger @ Beauty N The Bikes
Start Saving Now
Before you go: 3 More Ways to Save
Avoid GST
It's very easy to avoid getting charged GST on your orders.
Just make sure the total value of the order (including shipping) is less than S$400!
Discount Coupon "ZEL439"
US$5 + 5% Discount
Use Coupon Code ZEL439 and get a US$5 discount off your 1st order, with an additional 5% discount if the order if more than US$40!
Just use the links in this website or manually enter it in the shopping cart just before you confirm your order!
Save an Extra 10%!
With every order you make, 10% of that order's value (excluding shipping) is credited towards your next order
Your Loyalty Credit is recorded when your order ships, and can be applied to your next order within 60 days!
Branded Products.  Rock bottom prices.  Safe with Affordable FREE Shipping.

What are you waiting for?
---